A layered immersion into music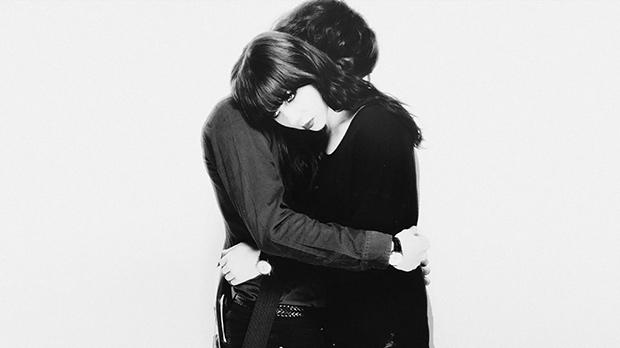 Ramona Depares interviews Nicholas Wood, one-half of London/Berlin based dark wave duo The KVB, ahead of their performance in Malta as part of their European tour.
Formed in 2010 by Nicholas Wood and Kat Day, The KVB bring their audience layers upon layers of synth and reverb with a touch of shoegaze. Viewing themselves as more of an 'audio-visual project' than simply a band, the duo is on the cusp of releasing its new studio album, Of Desire, which it will be promoting during a stop in Malta as part of their European tour. I caught up with Nicholas ahead of the band's Saturday performance.
Your music seems to defy labels, with descriptions that range from shoegaze to darkwave, postpunk and even goth. What is your take on this need to box music in a genre? And how would you yourselves describe your music?
We wouldn't want to describe ours as any genre in particular. We take inspiration from numerous styles of music and like the fact that we are able to move between genres.
Is there such a thing as a typical audience for your music? To whom would you say it appeals?
No there isn't a typical audience or even a typical event we play. For example, one weekend we played a psych festival in Paris, France and the next day flew to Moscow to perform at a techno/electronic festival.
The KVB have a very particular aesthetic – how important is image to the music? Is it something that is consciously cultivated, or does it happen organically?
Both aspects are important and the combined aesthetic is a result of our interests and research into the effect of audio and visual on the body, into the way rich textures and dynamics in sound can cause other sensations experienced within the body. And, equally, into how the haptic visual projections can be interpreted as tactile material by the brain.
Those who attend your concerts, in fact, state that the visual element is very important. Do you agree with this? What sort of visuals do you like to use and do you build them yourselves? Is there a correlation to the music?
Absolutely. The audience interpretation and immersion into the music and visuals is key to the performance. Kat studied fine art at Goldsmiths in London, where she experimented a lot with video, 3D and interactive installations. She is most interested in digitalising and transforming nature/architecture via different software and screens, theories concerning the 'haptic' and the effect of flicker on the brain.
What is the creative process for KVB like – as in, who does what?
Initially, I worked on the music and Kat on the visuals, but it's become more of a collaborative process recently. The music still usually starts with my ideas and experimentation with synths and pedals, with Kat contributing parts or discussing ideas. The two sides of the project come together through dialogue.
How does being a couple part tie in with the band part – do you feel that it puts additional pressure on the music, or is it more of a bonus?
We work and live together, so perhaps we are more in tune than other bands. We also get to experience all the travelling together too, which is a bonus.
It seems the only way an act can become successful in the mainstream is via a huge PR budget, which sadly means most of the music that people are buying is very mediocre
What about artistic disagreements? Have there ever been any and how are they sorted?
Of course, there are occasional artistic disagreements. Like any other working relationship, if one of us feels something isn't working we are honest with each other. Through these discussions we usually come up with better arrangements and instrumentation that better suits both our intentions.
You have done gigs in various countries and continents – do you see differences in the way different audiences react to your music?
Some cities definitely dance more than others. Moscow's crowds are usually pretty energetic! We are lucky and like playing places that other bands don't always get to go to.
Share one memorable/funny/weird incident from a concert?
Primavera Porto was very memorable – we had to go on stage after German industrial band Einstürzende Neubauten. We are big fans so, for us, it was pretty hard to follow them. But the crowd was fantastic and there was lots of dancing.
The digital era has revolutionised the way music is shared, with some artists saying it's a boon for making music more easily accessible globally and others lamenting the fact that it has negatively affected revenue. What is your take?
It's a boom time for musicians, in the sense that recording studio equipment is very affordable now and there are sites like Bandcamp, where the artist can sell direct to the listener. It's a more democratic time, we are not restricted by expensive studios. Without the Internet, our music would not have been heard by Downwards, the label that first released our music in 2010.
From the point of view of an indie band, what are your thoughts about the current state of the music industry?
It seems the only way an act can become successful in the mainstream is via a huge PR budget, which sadly means most of the music that people are buying is very mediocre… but there's still lots of great underground stuff happening.
How are you finding the scene in Berlin, especially compared to London?
The scene here is mainly techno orientated, but we're not really into scenes. We just like doing our own thing, the same as we did in London.
You have also moved away from recording in your own studio. What has the experience been like? Are you still as hands-on as before in the recording process?
We still record the majority of our stuff at home. On the new album there are lots of parts which were on the original demos combined with experimentations in Geoff Barrows studio.
What was the recording process for your upcoming recording, Of Desire, like, and what can you tell us about it? Will you be focusing on the new works during the Malta concert?
It was the longest we've spent on making an album – three recording sessions over six months. This means that we had more time to work on the dynamics, instrumentations and arrangements. In Malta we plan to play lots of material from the new album, with a few older ones thrown in too.
The KVB are playing in Malta on Saturday at Razzett l-Aħmar, Attard. The line-up also include sets by Salo, Sonitus Eco, Lvx and The Chemist. The event is a collaboration between Sick Of Ants, HairyAmp and Sonic Mecca. Tickets are available on line.
www.trackagescheme.com
Comments powered by

Disqus