'EU ending 2012 in best shape in years'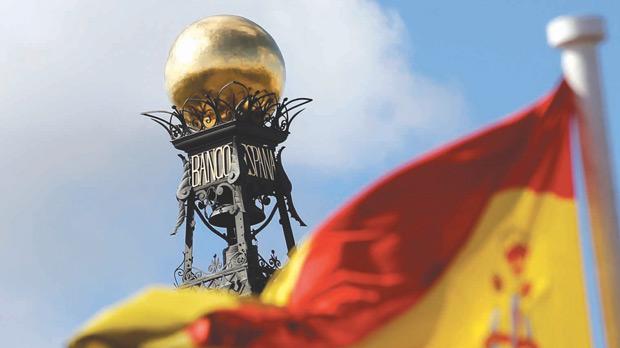 The European Union has scored a series of mini-victories in recent months and is ending 2012 in perhaps the best shape of the past four years, Finland's Europe Minister said last week.
The European Central Bank's promise to backstop eurozone bonds, an agreement on forming a banking union, a deal to keep Greece afloat and the awarding of the Nobel Peace Prize have all helped buoy spirits after three years of near-relentless crisis.
"If someone had offered EU leaders the situation in which we are right now 12 months ago, they would have taken it and run away with it," Alex Stubb said on the sidelines of an EU summit, the sixth and last of 2012.
"Things just feel a lot better right now than they felt before, so the acute stage of the crisis, albeit after four years, seems to be over. It's definitely the best year of the last four."
There are some measures that back that up. Yields on the 10-year Government bonds of Italy, Spain, Portugal, Ireland and Greece – a broad measure of the risk attached to those countries – have all fallen sharply, in some cases by more than four percentage points this year alone.
The euro remains stable against the dollar and stock markets in Europe are buoyant, despite slowing growth.
Hedge fund managers in the US who bet against the eurozone have admitted losing money on the trades. That, coupled with the decisions EU leaders have themselves taken to get on top of the crisis and overhaul the monetary union have contributed to a greater sense of calm, one that has almost inevitably given rise to concerns about complacency.
European Commission President José Manuel Barroso, the lead proponent of ever-greater European integration, warned on Thursday about a slackening off in commitment.
"The fact that the situation in the financial markets is now better than before should not be seen by theGovernments as a way to procrastinate," he told reporters.
The coming year comes with a long list of risks for the single currency bloc, including Italian elections set for February, the possibility that Spain will need a full bailout and that decision-making stalls before German elections in September.
Stubb, a former Foreign Minister, did not shy away from the obstacles ahead and said the EU still had a long way to go before it could definitively say it had resolved its problems.
"If you have to take 100 steps to get through the crisis, I think we've taken about 50,"he said.
"The crisis is global and European, but the solutions are actually national. They are about structural changes at home, labour market flexibility, pension ages and student stipends.
"We've done everything we possibly can on the European level. Now it's really, really time for each member state to focus on its own economy."
While Europe has spent the past three years trying to quell its turmoil, with the US and China looking on nervously, worried about the impact on their economies, now others are finding they have issues to deal with, he said.
"We don't feel so alone anymore, the US is in a spot of trouble with the fiscal cliff, China is not necessarily up there, it's not all about Europe anymore."
Comments powered by

Disqus