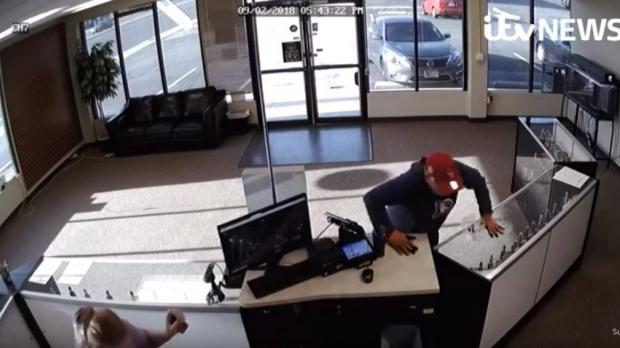 ---
Watch: Is this the worst robbery attempt ever?
CCTV catches man losing gun, then losing his pants
A man wanted in connection to a robbery in Colorado on September 2 was caught on security camera dropping a replica gun before running out of the store, losing his pants in the process.
The video captures the surprise on the suspect's face as the gun makes its way over the counter. The suspect attempts to climb over the counter, before appearing to change his mind.
He runs back out the door and is then seen losing his pants before going off screen. The clerk then goes to the door to lock it.
"I don't want to downplay the seriousness of an armed robbery, but the guy really does belong in the 'world's dumbest criminals,'" the owner of the store Chris Burgess said.
"He needs to find a new career."