Sharapova says passion undimmed as she makes point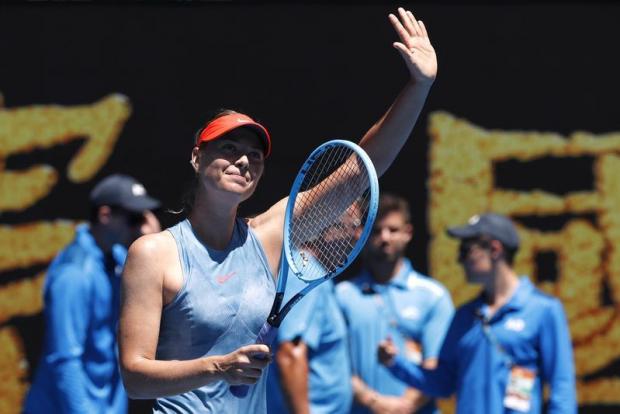 Maria Sharapova said her passion for tennis remained undimmed Monday after a serving a 6-0, 6-0 "double bagel" to Britain's Harriet Dart in the Australian Open first round Monday.
The veteran five-time Grand Slam winner, who has struggled with injury since returning from a doping ban in 2017, showed glimpses of her old ruthless self to dispatch Dart in just 63 minutes.
Dart left the court in tears but Sharapova was unapologetic when asked if she empathised with the young qualifier.
"There is no time for that, I'm sorry to say," she said. "(Not) when you're playing the first round of a Grand Slam."
The 31-year-old Russian arrived at Melbourne Park as the 30th seed but said she still had the desire to succeed at a tournament she has won once, in 2008, and made the final a further three times.
"There is nothing like going out and playing a match, especially in a Grand Slam, the feelings, the nerves, anticipation of a first round," she said.
Sharapova, who won her first major at just 17, added that she was feeling positive after "tough times" in her career and was not ready to make way for a new generation.
Comments powered by

Disqus