Sustainable living and diversity through music
Electronic music event on Saturday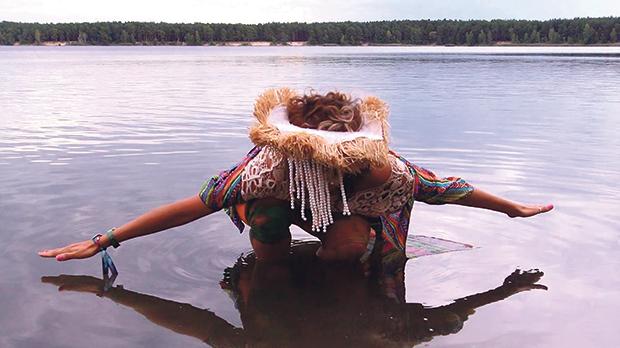 Sustainable living and diversity are at the heart of an event that sees a number of artists from Berlin, Malta and Brazil coming together for an evening of music and art.
The event, Kathartopica, is the brainchild of Yanna Indiia, a Brazilian musician who is also behind Cosmic Culture, an NGO that supports artists and helps them execute sustainable creative ideas.
Based in Gozo and formed by three like-minded people, the NGO is highly active within the community there and has organised artistic events, all based on the ethos that human beings "are one".
"I see many similarities between Gozitans and my indigenous Brazilian roots. This idea, that all humanity is linked no matter the culture or background, is one that fascinates me and I find it ties in strongly with sustainable living," Ms Indiia says.
The artist has already participated in big local events, like Blank and Earth Garden Festival. Her massive, open-air art installation that was set up in front of Castille earlier this year also formed part of the Valletta 2018 programme.
She was born in a small town in Brazil. Aged 18, she moved to Sao Paolo to study drama. Three years ago, she made the move to Malta and has been based in Gozo for the past year.
"My artistic work always expresses the idea of diversity and, currently, I am working towards opening a location in Gozo to serve as a multicultural centre for art residencies, music jams and projecting sustainable ideas," she says, mentioning plastic and litter as two of the biggest challenges of the future.
In the meantime, preparations are in full swing for the electronic music event that takes place on Saturday at Tigulio, in St Julian's.
The event, Ms Indiia says, features a line-up of artists who "don't accept the idea of the status quo" and who will foster an inclusive approach of looking for the best in individual people.
"Through my experiences, I learned to look at the positive side of each individual that came across my path and transpose even negative feelings into something nice. And this is exactly the kind of vibe that will be promoted on Saturday," she noted.
Financial support has been hard to come by, Ms Indiia remarks, adding that the project was deemed to be "too avant-garde" by many of the sponsors she approached.
"It is sad to see how such an event is viewed as too risky. I find it difficult to understand this approach, given that Malta is the most cosmopolitan island within the EU," she admits.
Ms Indiia says such cosmopolitan identity is reflected within the local artistic scene, where there is ample space for multiple artistic approaches and which includes a diversity of expressions by young, independent artists. Those who attend the event on Saturday are being encouraged to dress up in vintage cabaret style or use elements representing their own culture. Doors open at 8pm.
Comments powered by

Disqus