Watch: Roads flood as nation braces for a wet weekend
Streets flood in Mellieħa while Valley Road reverts to type
Rain poured down in northern Malta on Friday morning, as the country braced itself for a weekend of thunder storms and downpours.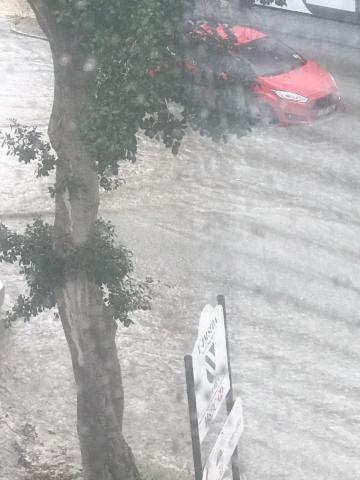 Flooding in Valley Road.
Streams of water rushed down streets in Mellieħa following heavy rainfall, and by lunchtime the rain clouds had reached central parts of the island.

Birkirkara's Valley Road, a notorious flooding hotspot, quickly began filling with water.

"The streets were full of leaves this morning, so gutters got clogged immediately," a local told Times of Malta.
The bad weather is the result of a low-pressure zone travelling south from Sardinia, meeting a body of warmer air originating in north Africa, according to meteorologists at First Malta.

An additional body of cold air originating from the Balkans is further adding to the climatic instability.

Although the weekend is expected to be a wet one, winds will be moderate and meteorologists are not expecting extreme weather conditions.
Comments powered by

Disqus