'Not a day went by when I didn't wish my father by my side'
MP Karl Chircop died 10 years ago, aged 43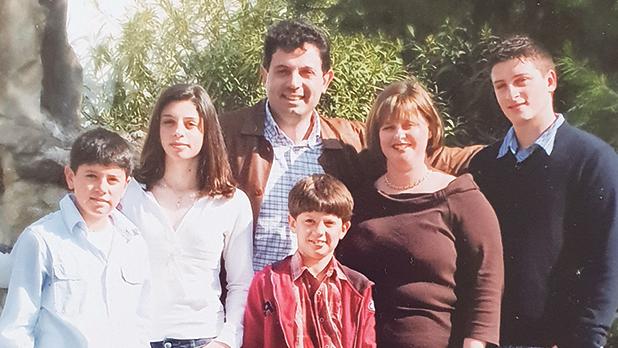 Former Labour MP Karl Chircop passed away 10 years ago today. His son Jan, a medical doctor who has followed in his father's footsteps, talks to Simonne Pace about the joy of being able to relive his father through his profession.
Jan Chircop was travelling with friends in Mexico when he got the call that his father had fallen seriously ill. In shock, the young man hopped on the first single-engined plane out of the wilderness and started making his way back to Malta, hoping it would not be too late. This was August of 2008.
His father, former Labour MP and family doctor Karl Chircop, had suffered a brain haemorrhage as a result of a stroke. The father of four – Jan, Francesca, Christian and Keith – died on October 12 in a London hospital when the machines which were keeping him alive were switched off. He was only 43 years old.
"Such news is never expected and it all seemed so unreal," reminisces Jan, who is a medical doctor.
"My mobile phone was stolen during the first part of the holiday and any news I received until I made it back home was through poor telephone lines at airports and the internet."
Four flights later, Jan was picked up at the airport and headed straight to the hospital's intensive therapy unit. He remembers walking in at 11pm to see his father lying in a coma.
"Nothing ever prepares you for this – seeing the person who raised you and stood by you through thick and thin lying comatose, intubated and helpless. The only natural thing for me to do was to stand by him. I spent entire nights by his side, after which I then accompanied him to the UK with my mother," says Jan.
Following in his father's footsteps, Jan always admired his father for going beyond his call of duty. "Medicine is one of the toughest professions. A lot is expected of doctors and a lot is taken for granted. But helping other people in need is gratifying and rewarding."
Patients tell Jan what a difference his father made in their lives. "Some even break down in tears. I consider myself lucky to be able to relive my father through my patients."
I have vivid dreams about him. And when I do, the next morning I wake up happy to have 'seen' him
Mario Mangion, an old family friend and a father figure to Jan, has words of praise and respect: "Karl always had a smiling face. We became friends when the family lived in Gudja. The first time I met Karl was when I broke my arm and he came to see me. From then onwards, we became like father and son. I miss him terribly, even though there are days when I can feel his presence. He was a true friend."
Only recently Jan happened to stumble upon a few e-mails with his father when he was in Mexico. "These made me realise how much our relationship was changing. As I matured, our bond had only just started transitioning from a paternalistic to a friendly one. These e-mails helped refresh those emotions," says Jan.
He then recalls the first year after his father's death, saying it was the toughest time of his life.
"Everyone at home rolled up their sleeves. My mother returned to work after 20 years of supporting my father and the family, while I focused on my studies in my final year of medicine, which is the most feared yet revered by any aspiring medical doctor.
"Looking back, I was pretty much a headless chicken. But with a great deal of support from my mother, siblings, grandparents and close friends, I made it through, first specialising as a family doctor and then having a family of my own. Not a day has gone by when I didn't wish my father by my side," he says.
Well-loved, respected politician
Karl was also a well-loved and respected politician. Former Labour minister Leo Brincat says: "My memory of Karl remains a vivid one in spite of a decade having passed. He always struck me positively on three levels – his affable and likeable character without any streaks of arrogance, his deep commitment to his profession and his popularity at constituency level, which also ran across the political spectrum. We got along very well regardless of our age gap and were in constant touch on key topical issues."
Former justice minister Gavin Gulia says his friendship with Karl goes back a long way, as they knew each other well before their involvement in politics, having both attended De La Salle.
"What struck me about him was his gentlemanly composure and sense of duty to his patients, family and close friends. He was someone you could talk to and confide in unreservedly. We met every weekend for meals with our families, so his departure came as a big shock."
Jan vividly recalls a day spent with his father in Gozo. "Just being able to enjoy his undivided attention had made me really happy that day. He was a very busy person and moments like these were few and far between."
Jan's wish is to have one last phone call with his father. "I have vivid dreams about him. And when I do, the next morning I wake up happy to have 'seen' him."
As to the strong woman behind the successful man, Jan's mother, Adriana, was always there for her children. "She has been a fantastic mother and father throughout. She never let her emotions get the better of her and made all four of us her main priority."
Comments powered by

Disqus