Unpolished gem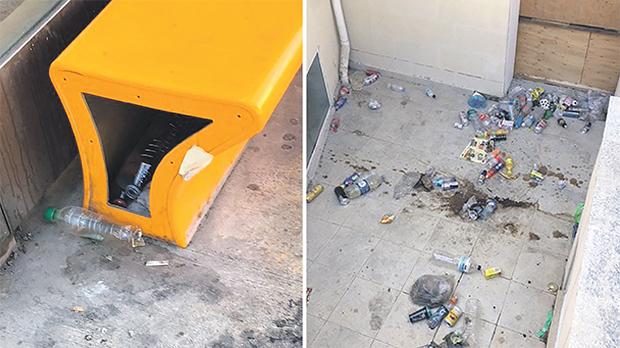 I am a Maltese-Canadian who has always felt more at home when visiting Malta than when living in Canada.
I just ended another three-week stay in Malta where I stayed in a flat in the Balluta Bay area. I was overwhelmed by the progress and the tourists I saw but more so the debris on the streets and bus shelters. The photographs were taken next to the bus stop I used every day and not once was it cleaned.
I rarely saw road cleaners to remove the rubbish most residents say is dumped by tourists, especially the younger ones. This seems to be a growing concern and is negatively affecting magic Malta's pristine beauty.
My two cousins, who live at the lower part of Paceville are also disgusted by what they see every day. There are not enough trash bins but garbage to fill at least three large trash bags.
Cigarette butts can be seen on many beaches, whether sandy or rocky.
If the government truly wants to see Malta getting better it must ensure waste disposal is managed adequately because the crystal clear waters would not remain for much longer.
In Toronto, where I live, street cleaners use mobile vacuum equipment to remove garbage from sidewalks and streets. They have small vehicles, the size of a small car, and would, therefore, be ideal for Malta.
The powers-that-be should act before it is too late. I am sure many others share my opinion. We must look after this gem of a country as our fathers and forefathers did before us. Unfortunately, with so many outsiders entering the country, the respect of the past has been lost.
Comments powered by

Disqus