Unforgettable 'secret garden' experience at Limestone Heritage
JUGS Malta together with Corinthia Caterers treated their guests to a magical evening at the Limestone Heritage in Siġġiewi last week. The evening was a mid-summer night's celebration of delicious food and refreshing cocktails at the Limestone Heritage, which was totally transformed into a magical secret garden experience for the occasion.
Corinthia Caterers pulled out all the stops to ensure that their guests at the Secret Garden Experience got to savour their compelling cuisine, delicious cocktails and great service, all trademarks of their new outside catering brand.
When they welcomed Island Caterers into their family, they married two of the finest reputations in hospitality. Together as Corinthia Caterers, they enjoy a flawless reputation and decades of experience. The Secret Garden event was testimony to this.
The event concept was inspired by the beauty of the gardens in the summer. JUGS Malta, one of Malta`s leading teambuilding and corporate events companies, totally transformed the venue into a Magical Secret Garden Experience. The prop masters at JUGS Malta catered to every detail, providing guests with a feast for the eyes from the moment they arrived to pockets of surprise and detail in every area of the garden.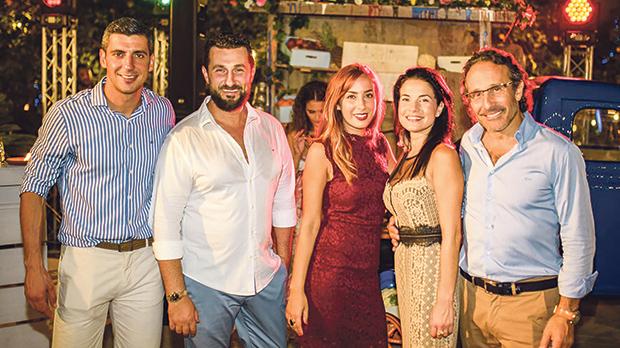 David Spiteri, Robert Cini, Cristina Dimech, Elisa Borg and Marco Attard from EC Meetings.
Chantelle Gales, Mary-Alice Petitch, Cristina Galea, Nimali Carluccio and Natalia Orlankiewics from Colours of Malta.
The Jugs Malta team (standing, from left): Edmund Camilleri, Sara Strijbosch-Ali, Shelly De Martino, Ryan Bonello, Ryan Ellul, Ryan Cutajar, Luca Cini, Josef Gafà and Paul Chircop with (seated, from left) Bernard Micallef Cann, Neil Darmanin and Leah Mifsud Mazon.
Comments powered by

Disqus