New agency geared towards environmental protection launched
Land recycling policy planned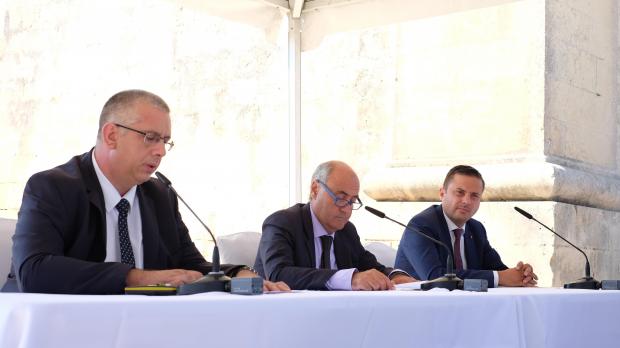 A new agency that will consolidate every environment-related directorate and entity was formally launched on Friday.
The agency, Ambjent Malta, would be geared towards improving people's quality of life and their appreciation of the environment, minister Jose Herrera said.
Ambjent Malta will take over from the Directorate for Parks, Afforestation and Countryside Restoration, and will also take on responsibility for Natura 2000 areas.
Dr Herrera vowed that the agency would not just be "a slogan on a billboard".
He said Ambjent Malta would work towards improving the environment for people. The minister clarified that the agency would not serve as a regulator like Environmental Resources Authority or the Planning Authority.
Read: Uprooting trees 'a must to prevent congestion'
Dr Herrera defended his personal track record when it came to the environment, saying he had not shied away from speaking out against certain developments.
Minister said he had not shied away from speaking out against certain developments
He again spoke about his aim of introducing an environmental court with jurisdiction over areas in the public domain.
The minister said a study was under way to introduce a new policy of land recycling.
While stating that he was totally against the use of outside development zone land, he said that in limited cases when ODZ land had to be used, the land recycling concept would see abandoned areas being regenerated to compensate for the use of such land.
He again expressed his vision of roofing over part of the regional road to give space back to the public.
At this stage, the concept was just an idea, he said.
Gżira mayor Conrad Borg Manche was appointed the executive chairman of Ambjent Malta's board of governance.
Mr Borg Manche spoke of the need to safeguard national heritage, which amounted to half of Malta's territory, through strong enforcement measures.
He vowed that the new agency would work in tandem with environment NGOs.
Mr Borg Manche said a pilot "green schools" project in Gżira would be extended to other schools.
The aim behind this project was to sensitise children to the environment.
Comments powered by

Disqus