Queen Elizabeth owns how many swans?
Annual count gets underway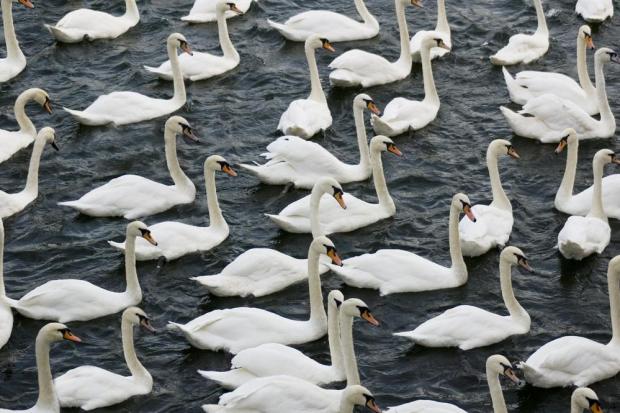 An 800-year-old tradition of counting the swans owned by Britain's Queen Elizabeth started on Monday, an annual ceremony of "swan upping" that in modern times has become a means of wildlife conservation.
The upping sees three teams - one representing the queen and the others the old trade associations of the Vintners and Dyers - patrol the River Thames in south England over five days to capture, tag and release any families of swans with young.
Comments powered by

Disqus