Malta should not close ports to migrants, Archbishop appeals
Scicluna warns against "hardening" hearts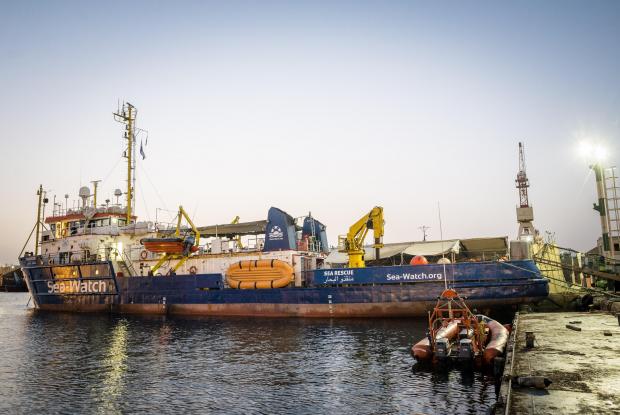 Malta should not close the ports, airports or fly zones for strangers who visited its shores, Archbishop Charles Scicluna appealed amid an impasse over NGO ships assisting migrants in the Mediterranean.
Speaking during the homily on the occasion of the feast of St Benedict at St Peter's Monastery in Mdina, Archbishop Scicluna said the Maltese realised they could not solve certain problems on their own but needed the solidarity of the rest of Europe.
The burden had to be carried by everyone "but woe betide us if we close the door, if we harden our hearts, and if we insult, criticise and condemn those who remind us what being Christian truly means," the Archbishop said.
He said that St Benedict instructed his Abbot that he did not close the door on the stranger who came knocking.
Malta recently blocked a humanitarian search and rescue flight from Malta. The move came after it controversially closed its ports to ships carrying migrants, that are operated by NGOs.
The move, which was denounced by humanitarian organisations and also the Church, came after it allowed the charity ship MV Lifeline to dock following a spat with Italy.
"We must say: 'Christ himself is knocking on the door of my heart and on the door of our shores.' And if we close this door someone will surely tell us: 'I was a stranger and you did not invite me in'."
Mgr Scicluna warned: "If we close our hearts and our door our responsibility will be great and we can never escape it for some situations cry out to God, some injustices, of which we might be accomplices, cry out to the justice of God."
He said he prayed that whoever had the power and the authority, even in this country, understood that when one welcomed those who were in danger of death – one did not condemn them to death or to slavery – and would be blessed.
Archbishop Scicluna said the solidarity Malta showed to brothers and sisters should also be the solidarity that other countries, much larger and with more resources, should accord to Malta.
But the Maltese should not be held up as an example of a people who closed their doors, whose heart had hardened, and who closed their eyes to avoid seeing the need of their brother and sister who were stripped of all dignity.
"The knock on the door… can come in the middle of a stormy night. Isn't it precisely at this moment that the pilgrim is more in need of assistance, when he and his children are drowning," he asked.