No MCST board for a year
All decisions taken by the CEO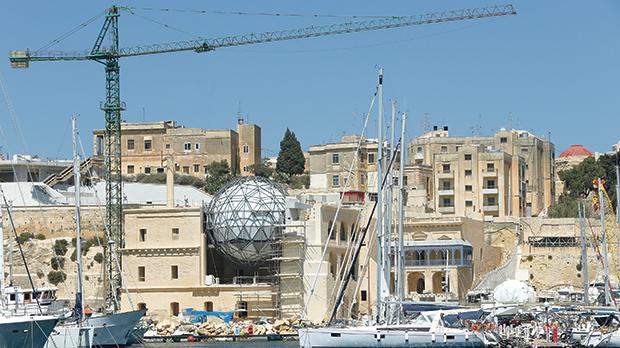 The Malta Council for Science and Technology has not had a functioning board of directors for the past year or so.
The council, which has a budget of over €5 million consisting of government and EU funds, was moved from under the political responsibility of the Education Ministry to the Office of the Prime Minister after the last general election.
However, new directors were not appointed and all decisions, including those on procurement, administration and recruitment, were being made by the CEO, former MP Jeffrey Pullicino Orlando, former board members said.
As is customary, the former board members offered their resignation to the government after the election.
"Since then, we were not informed on whether we were to be reappointed or whether our resignation was accepted. Practically, we don't know what is going on despite that our names still appear on the MCST website," one ex-director said.
"What is certain is that the Office of the Prime Minister has completely ignored our many attempts to clarify our position and that no board meeting was called since June last year," another remarked.
According to The Malta Government Gazette, the last time the MCST board was constituted was in 2016 by Education Minister Evarist Bartolo. Questions sent to the Prime Minister's Office on the prevailing situation and why the board had not yet been set up according to law were not answered by the time of writing.
The latest budget estimates put the government's funding of MCST and Esplora – the science interactive centre in Bighi – under the responsibility of the office of Principal Permanent Secretary Mario Cutajar.
Sources described the situation at both the council and Esplora as a "one-man show".
"Practically, no one knows the direction this important institution is taking because there is no board to set policy," they remarked.
When the board was constituted in 2016, Dr Pullicino Orlando had also served as executive chairman. The year before, The Sunday Times of Malta had reported that Dr Pullicino Orlando, a dentist by profession, spent only a day at his office in Bighi though he had a financial package to the tune of €60,000 a year.
A receptionist at MCST and his assistant at his private dental clinic in Żebbuġ had said he was present at MCST "on a Wednesday" and offered dental clinic services during the rest of the week.
Dr Pullicino Orlando had insisted he spent more than 40 hours a week doing MCST-related work, most of which consisted of meetings outside his office.
ivan.camilleri@timesofmalta.com
Comments powered by

Disqus