Trump returns comedian's prank call on Air Force One
Melendez pretended to be senator Menendez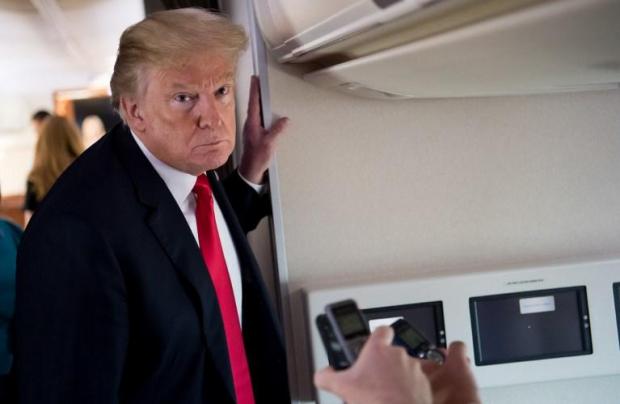 US President Donald Trump was fooled by a comedian into taking a prank call while on board Air Force One.
Trump appears to have returned a prank phone call from a comedian pretending to be the senator Robert Menendez on Wednesday as he was returning to Washington DC from a rally in North Dakota.
Comedian John Melendez says he spoke to the president's son-in-law Jared Kushner and received a call back from Trump.
Mr Melendez said he claimed to be Senator Menendez and a fake assistant.
"Hi, Bob. How are you? Congratulations on everything, we're proud of you," the voice presumed to be the president says, apparently referencing the resolution of a five-year corruption investigation into the New Jersey Democrat. "You went through a tough, tough situation, and I don't think a very fair situation, but congratulations."
The pair briefly discussed immigration, with Trump stating, "I want to be able to take care of the situation every bit as much as anybody else at the top level. I'd rather do the larger solution rather than the smaller solution."
A White House official told CNN: "Sometimes the [President's] channels are open too widely and mistakes like this happen."
Senator Menendez is a Democratic senator from New Jersey and a long-time campaigner for immigration reform.
Comments powered by

Disqus