Today's front pages - May 17, 2018
The top stories in Malta's newspapers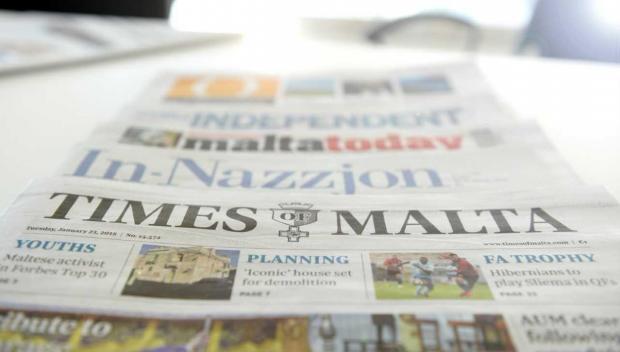 Good morning, the following are the top stories in Mata's newspapers.
Times of Malta says fresh calls have been made for the police to be covered by insurance following Tuesday's hit-and-run which left an officer seriously injured.
The Malta Independent says residents and activists have taken part in a protest against the db Group's planned development in Pembroke.
l-orizzont gives an account of how a traffic policeman was dragged under a car for 400 metres in Tuesday's hit-and-run in Luqa. It also reports that Gozo Channel lost thousands of euro as a result of the bomb hoax which disrupted the service on Tuesday week. The company plans to sue those responsible for damages.
In-Nazzjon leads with the arraignment of Liam Debono, 17, accused of having caused Monday's hit-and-run which left a traffic policeman fighting for his life. It also reports how a girl, 15, was raped by a young man soon after he left prison.
Comments powered by

Disqus