Out on bail after allegedly hitting ex with a chair and cutting off her hair
Floriana incident reported early on Monday morning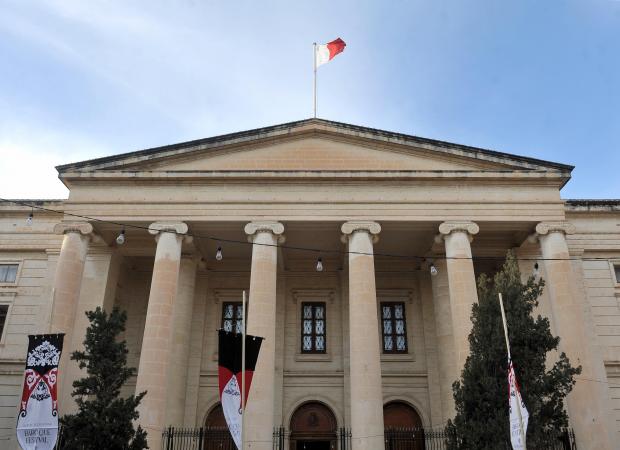 A jealous man who flew into a temper after discovering his ex-partner with another man, hitting her with a chair and cutting off her hair, has been granted bail.
Dave Delia, a 23-year old Cospicua resident, landed in the dock on Tuesday morning after the episode which allegedly took place in the early hours of Monday morning inside a Floriana apartment.
Prosecuting inspectors Jeffrey Scicluna and Priscilla Caruana Lee explained in court how police had received a domestic violence report at around half past midnight.
As the argument escalated, Mr Delia had allegedly hit his ex with a chair, causing her slight injuries, and flung her onto a bed and cut off her hair.
The man was arrested and marched to court, where he pleaded not guilty to inflicting slight injuries upon his victim, while under the operative period of a suspended sentence. He was further charged with being a relapser.
Defence lawyer Luciano Busuttil acknowledged that his client's past history had been rather unruly, having landed into trouble after getting involved with bad company.
However, "he has paid for his wrongdoing," Dr Busuttil pointed out, adding that after serving time behind bars, the young man had taken up a job and had had a stable relationship with the victim.
Moreover, the injuries suffered by the woman had been certified as slight by a doctor at the Floriana Health Centre.
"Sending the man to prison would serve no benefit to anyone," Dr Busuttil argued, stressing that the relationship between his client and the alleged victim had "definitely ended."
The prosecution rebutted these arguments, pointing out that the man was a relapser and had breached bail conditions. Moreover, civilian witnesses were still to testify and in his statement to the police, the man had declared that he did not recall anything of the alleged incident.
After weighing the arguments of both parties, duty magistrate Gabriella Vella upheld the request for bail against a deposit of €300, a personal guarantee of €3,000 and a curfew between 10.00pm and 6.30am. The man was also ordered to sign the bail book on a daily basis.
A Protection Order valid throughout the duration of the proceedings was issued in favour of the victim and the other man.