Balzan take title race to final day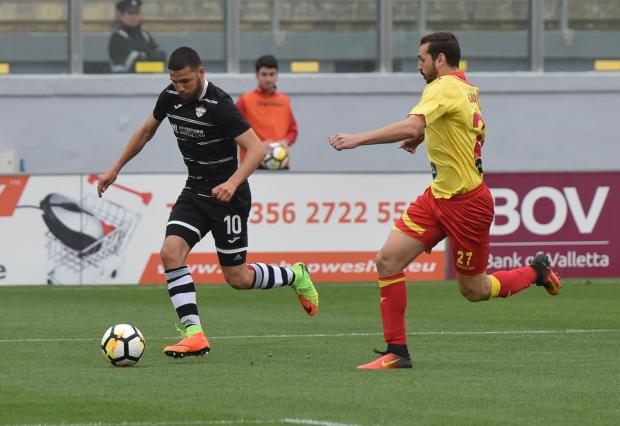 BALZAN 2
Arab 45, Kaljevic 75
SENGLEA ATHLETIC 1
Virano 62
Balzan struggled more than expected to beat Senglea Athletic 2-1 and join Valletta on top the BOV Premier League table.
Balzan managed to break the deadlock on the 45th minute when off a freekick from the right by Ivan Bozovic, Siraj Arab chipped the ball over the goalkeeper in style with a fine header.
Against the run of play, Senglea levelled matters on the 62nd minute. It was Gonzalo Virano's powerful drive which gave the Balzan goalkeeper no chance, giving Balzan a cold shower.
It took Balzan some time to react. However they managed to regain the lead on the 75th minute when off a Ryan Fenech cross from the right, Michael Johnson headed the ball in the direction of Bojan Kaljevic who flicked the ball home.
BOV Player of the match Kadu (Balzan).
Comments powered by

Disqus