Britain's Jack Aitken has been announced as Renault's reserve driver after the French team took the wraps off their 2018 challenger.
Aitken, 22, from London, makes the step up from the GP3 championship - in which he finished runner-up to compatriot George Russell - to land the back-up drive at Renault to Nico Hulkenberg and Carlos Sainz.
Aitken, already a member of Renault's young driver academy, will dovetail his new commitments by competing in Formula Two, Formula One's feeder series, this year.
"It feels amazing to take up the role (at Renault)," Aitken said. "It hasn't quite processed yet, but I'm going to step up my involvement with the team quite a lot.
"Over the first Barcelona test, it will start to feel real and sink in a little bit more. Of course, if I'm required, I'd be happy to jump in the car."
Renault, who finished sixth in the constructors' standings in 2017, will continue with their black and yellow livery this term.
Hulkenberg enters his second campaign with the French outfit, while former Toro Rosso driver Sainz is set for his first full season after replacing Englishman Jolyon Palmer towards the back end of last year.
Renault are the fifth team to launch their car for the forthcoming campaign which gets under way in Melbourne on March 25.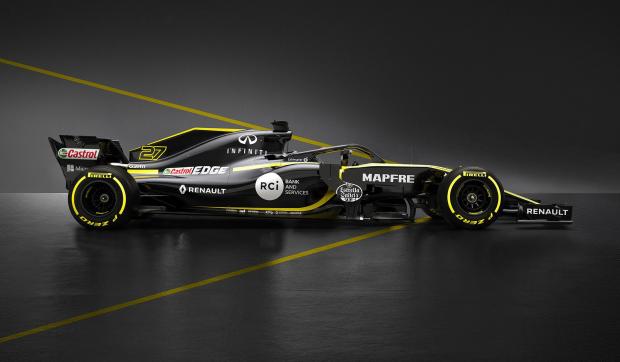 Renault have unveiled their new car for the new F1 season.