Caruana Galizia earned her memorial - MEP
The government and Valletta authorities should decide on the siting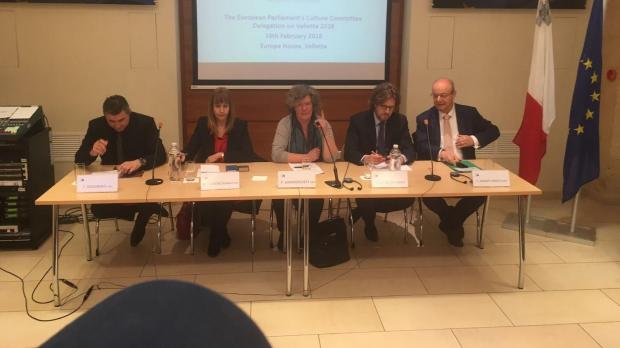 Slain journalist Daphne Caruana Galizia earned her memorial and it is was very good idea to commemorate her, MEP Petra Kammerevert said.
Ms Kammerevert is in Malta as part of a delegation visiting for the Valletta 2018 Capital of Culture year.
Read: Valletta council motion on Caruana Galizia monument 'inadmissable'
Asked about the memorial, which has been in the news recently following calls both for its protection and removal, Ms Kammerevert said the memorial was not just for Ms Caruana Galizia but also for freedom of the press and European values.
Read: Place Caruana Galizia's monument 'out of sight and mind' - Glenn Bedingfield
A memorial for Ms Caruana Galizia, she said, would serve as a warning for everyone to protect media freedom and freedom of speech.
However, the siting for such a shrine should be a decision for the government and the authorities in Valletta.
She said she expected the government to shed light on Ms Caruana Galizia's assassination and hoped that the perpetrators would be brought to justice.
The delegation, which arrived on Monday, leaves on Wednesday.
Read: Protect Caruana Galizia's Valletta memorial, activists tell police
Ms Caruana Galizia was murdere in a car bomb on October 16, 2017.
Ms Kammerevert said the delegation was very impressed with the Valletta 2018 variety of the programme and the fact that there were 400 events taking place.
They were also impressed by the openness and transparency of Parliament's building and hoped this was also reflected inside Parliament.
Comments powered by

Disqus