Calls for further trials on vitamin D effect in pregnancy
Advice on supplementation is conflicting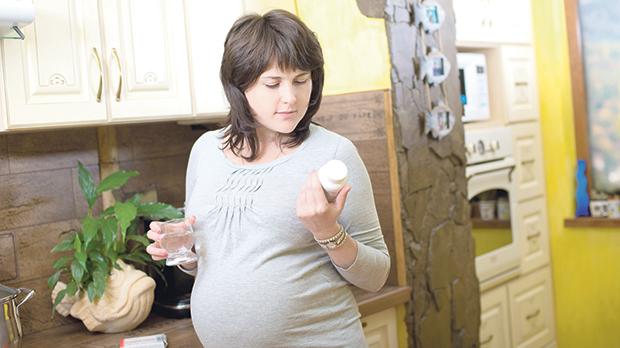 There is "insufficient" evidence to guide recommendations on the use of vitamin D supplements in pregnancy, a study has concluded.
Researchers called for large new trials to determine whether levels of the vitamin have an effect on maternal issues in pregnancy such as pre-eclampsia, infant growth and respiratory conditions.
All adults, including pregnant and breastfeeding women, need 10 micrograms of vitamin D a day and should consider taking a supplement containing this amount, according to NHS Choices.
Vitamin D helps maintain calcium levels in the body to keep bones, teeth and muscles healthy.
A number of studies suggest that taking vitamin D supplements may also help protect against heart disease, cancer, respiratory infections and asthma, as well as conditions related to pregnancy, such as pre-eclampsia and gestational diabetes.
But advice on supplementation is conflicting, indeed WHO guidelines for antenatal care advise against routine vitamin D supplementation in pregnancy, the team of Canadian researchers said.
The study, published in The Bri­tish Medical Journal, analysed re­sults from 43 random controlled trials involving 8,406 women.
They assessed the effects of taking vitamin D supplements during pregnancy on various maternal and child outcomes. The results show that taking supplements during pregnancy increased vitamin D levels in both the mother's bloodstream and umbilical cord blood.
But the researchers did not consistently find that higher doses of vitamin D led to healthier women and babies. They found that vitamin D did increase the average birth weight of a baby by 58g and reduced the risk of babies being born small. But more detailed analysis weakened the statistical significance of these findings.
There appeared to be no effect on supplementation and whether ba­bies were born before the due date.
The researchers, from the Hospital for Sick Children in Toronto, found that mothers who took vitamin D supplements in pregnancy were less likely to have children with a wheeze when they were aged three. But they cautioned that this finding came from just two of the 43 studies reviewed.
Maternal clinical outcomes were "rarely ascertained or re­ported", they wrote. And data that was available "did not provide evidence of benefits".
The authors concluded: "Most trials on prenatal vitamin D published by September 2017 were small and of low quality.
"The evidence to date seems insufficient to guide clinical or policy recommendations.
"Future trials should be designed to examine clinical endpoints, in­clu­ding maternal conditions rela­ted to pregnancy, infant growth, and respiratory outcomes."
Commenting on the study, Christoph Lees, clinical reader in obstetrics at Imperial College London, said: "We have been giving vitamin D almost routinely in antenatal clinics for several years without any good evidence. It is time to stop and think about whether it is of any proven value."
Comments powered by

Disqus