The Spanish market and Cataluña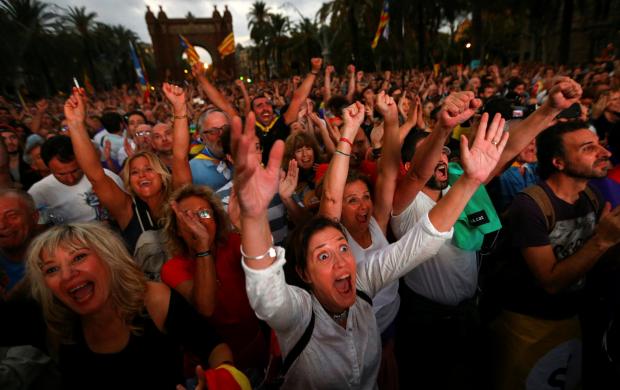 The Catalan referendum has been one of the main topics in the international news all over the world, and like it usually happens, the news has been one of the main variables of the market.
The big problem is that many of the international news have been made by non-Spanish reporters that do not have the hands-on knowledge on Spain, its culture and its laws as the locals do.
These news sources have heard multiple opinions from different politicians without knowing how Spain actually works, and have reported misleading information to investors all around the world.
The big and real news about Cataluña is that it will never achieve independence. What reporters have stated internationally is that there was a popular vote going on, and that 92% of the Catalan people were asking for the independence.
What the reporters forgot to put more emphasis on is that the election was previously suspended by the Spanish Federal Court, a separate identity from the Spanish Central Government, making the election illegal, basing their decision in the Spanish Constitution.
They also forgot to mention that none of the other European countries supported the validity of the vote, since individuals voted up to four times because of the horrible organisation and count that was not made in a proper manner.
Therefore, the majority of Catalan voters in favour of not gaining independence didn't vote. Secondly, even if the politicians in favour wanted to make a move without following the Spanish Constitution, they wouldn't be able to.
The Spanish Central Government have all the resources to stop them without any problem; they are way larger and have the backup of all the European Members. Let's remember that Cataluña is only a small part of a way larger country, and this idea is only shared by a small group inside this region.
In the hypothetical case that Cataluña becomes an independent country, they would come out of the European Union making it hard to do business with their two biggest exporters; France and Spain.
Cataluña wouldn't even be re-admitted into the European Union as in order for that to materialise, all current members would need to accept the new addition. Cataluña would lose all large companies since these companies would like to work with the Euro as a currency, and not the new currency whichever that may be.
It is Cataluña's benefit to stay in Spain, Politician's in favour of the independent movement are only looking for attention to make money, and they know it is not in their region's interest. This show has been going on for more than 45 years, and everything is still the same.
And if that wasn't enough, this imaginary new country would start with an enormous debt pile that they wouldn't be able to sustain, and with a huge hole in their pension system.
Therefore, in my personal Spanish opinion, now is the time to invest in Spain, a country that is building up and that right now has a market that is not as its top because of the media.
It is pretty certain that Spain will grow in their economy and the market will grow as well by its side. Spain is a developed country with a set democracy that is showing robust and sustainable increases in its GDP and decrease in unemployment day by day.
Especially in the tourism sector where every year the country is making historical records due to the lack of demand for tourism in the nearest countries, I believe that investors should take advantage of the news misleading everyone about the real situation in Spain.
Disclaimer: This article was issued by Bernardo Serrano Vazquez, Investment Management Support Officer at Calamatta Cuschieri. For more information visit, www.cc.com.mt .The information, views and opinions provided in this article are being provided solely for educational and informational purposes and should not be construed as investment advice, advice concerning particular investments or investment decisions, or tax or legal advice. Calamatta Cuschieri Investment Services Ltd has not verified and consequently neither warrants the accuracy nor the veracity of any information, views or opinions appearing on this website.
Comments powered by

Disqus