Pjazza Teatru Rjal manager pocketed ticket money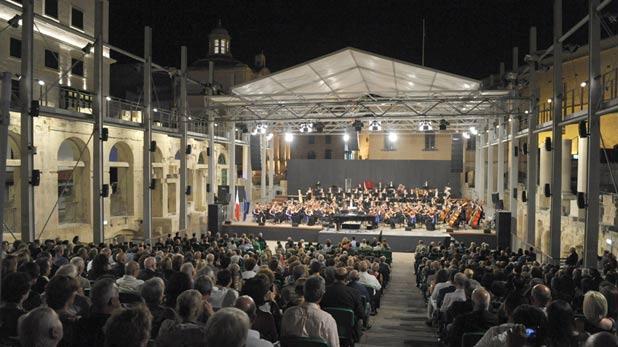 A former general manager of Pjazza Teatru Rjal was conditionally discharged after having been declared guilty of misappropriating funds belonging to the Malta Council for Culture and the Arts.
Jason Masini, 44, from Mosta, a former Mcast lecturer seconded in July 2013 as general manager responsible for events at PTR, was dismissed two years later on suspicions of misappropriation.
In the course of the criminal action against the accused, a Magistrates' Court heard how funds generated through ticket sales relative to theatrical events, had been transferred by Ticket Line company to a personal account of the accused.
In August 2014, the general manager was furnished with a VAT number and instructed to deposit theatre funds in a separate account, thus keeping them distinct from his own.
However, three particular bank movements roused the suspicions of his superiors, sparking off investigations into the manager's handling of theatre funds.
In December 2014, a part-payment for MCCA by the online ticketing agency, amounting to €8,000, was deposited into Mr Masini's personal account, only to be withdrawn by the holder that same day.
It was observed that another sum of €1,000 was deposited later that month, with a third deposit of €10,373 effected in January 2015. The manager was finally served with a formal notice to keep away from PTR property in June 2015.
In court, the accused argued that part of the funds had been withdrawn to pay an employee who had not received any wages for months on end. This fact was confirmed through documentary evidence produced in court.
Moreover, it was pointed out that Mr Masini himself had gone entire months without receiving his pay during his stint as PTR manager.
The court, presided over by Magistrate Josette Demicoli, observed that although it was "certainly not right and just for a worker not to be paid his dues," however, the accused ought to have sought appropriate legal avenues to address his concerns.
By using Council funds for his own personal use the man had rendered himself guilty of misappropriation, the court concluded. After considering all the circumstances of the case, including the fact that all the funds had been reimbursed before the start of the proceedings, the court conditionally discharged the accused for two years.
Inspector Anna Marie Xuereb prosecuted.