Advantage Malta: targeting high-net-worth individuals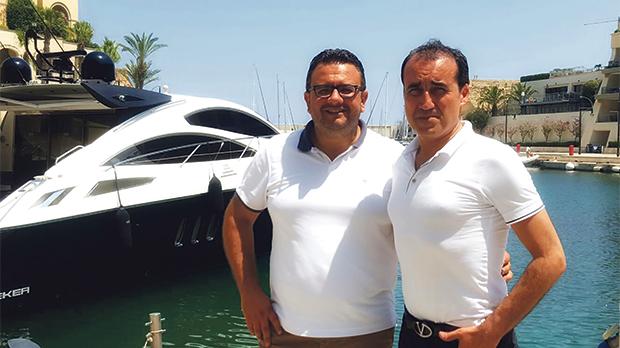 A new service, Advantage Malta, has been set up to offer high-net-worth individuals the possibility of relocating to Malta with a high-level quality service that suits their various demands.
The concept is the brainchild of Alexander Cassar and Charlo Briffa who joined forces and expertise to develop the idea.
Dr Cassar is the man behind Synpulse UK, part of a global group set up 20 years ago in Switzerland and which is present in all the world's main financial markets. Synpulse operates in London, Frankfurt, Hamburg, Hong Kong, New York, Singapore, Geneva and Zurich. Mr Briffa is synonymous with the operation of Sun Seeker Malta, and through his company Yacht Hub has strengthened the brand's presence in the Mediterranean region.
Malta has evolved into being one of the most sought after countries
Dr Cassar said: "Based on our knowledge and understanding of private banking and their clients and our presence in all the main markets in the world, together with our own understanding of Malta's potential, we believe we can provide our clients with value-added advice and services that are of a holistic nature, including a level of lifestyle Malta is renowned for."
Mr Briffa said this initiative is a natural progression in the operations that Sun Seeker Malta provides. "Our client base chooses Malta for a multitude of advantages. There are a number of reasons which all lead them to fall in love with our country. We make sure, through our services, that they experience all that is good with Malta and which in turn make them want more.
"This synergy is based on our knowledge and our services, making Advantage Malta a wide-ranging specialised but boutique service to assist our high-net-worth clients and other potential clients with a wide-encompassing service which facilitates their presence on the island and turn it into a permanent one," Mr Briffa said.
"Malta has evolved into being one of the most sought after countries and jurisdictions where to relocate for multiple reasons, including the climate, lifestyle, availability of high-end properties, advantageous economic and fiscal benefits and the overall level of safety. These advantages have translated themselves in an in-flow of investment of firms and individuals alike.
"The presence of a number of reputable firms that operate in multiple sectors, particularly the financial services sector, and the existence of high-end brands in a multitude of sectors also put Malta on the radar of a number of high-net-worth individuals to look at Malta from a holistic point of view when it comes to their relocation.
"This has also been complimented by an upgrade of a number of high-end residencies, the registration of luxury yachts and the continuous additions of flight connections which make Malta a vibrant economy. This has been experienced on multiple fronts, and the economic growth that the country has been going through can attest to this.
Comments powered by

Disqus