Swedish prosecutor to drop Assange investigation
Rape allegation was made seven years ago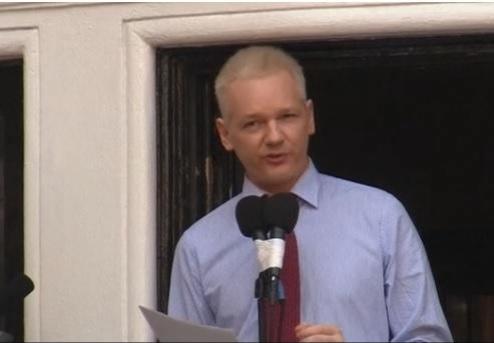 Updated 5.45pm
Swedish prosecutors today dropped a preliminary investigation into an allegation of rape against WikiLeaks founder Julian Assange, bringing to an end a 7-year legal stand-off.
"Chief Prosecutor Marianne Ny has today decided to discontinue the preliminary investigation regarding suspected rape concerning Julian Assange," the prosecutors office said in a statement.
Assange, 45, has lived in the Ecuadorean Embassy in London since 2012, after taking refuge there to avoid extradition to Sweden over the allegation of rape, which he denies.
Ecuador's government has since asked the United Kingdom to give Mr Assange safe passage in order to allow him asylum in the South American nation.
But British police said he would still be arrested if he left the Ecuadorean embassy in London where he has been holed up for five years.
Mr Assange later this afternoon came out on the embassy balcony to address the media saying it was a victory for human rights but that he, his team and Wikileaks as a publisher would not tolerate threats.
"It is an important victory and an important vindication, the road is far from over. The proper war is just commencing," he said, adding that he had been denied the right to watch his family growing up.
He said it was not clear whether the US had already issued extradition and said Britain had been forced into an unacceptable position.
"The UK is saying it will arrest me for seeking asylum for a case in which there are no charges which is is unacceptable," he said, before going back inside without taking questions from reporters.
Comments powered by

Disqus