Democrats and Patriots collect more than Greens
PN collected €1.2m in donations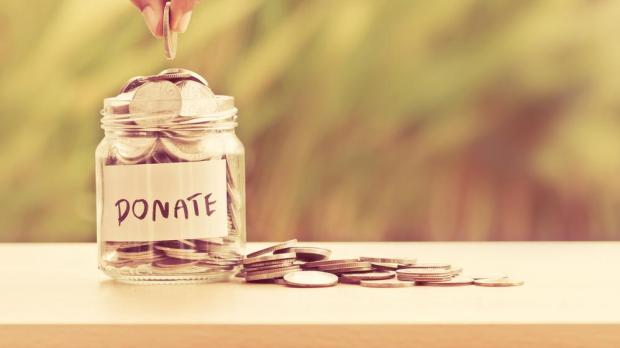 Marlene Farrugia's Democratic Party collected more than €7,000 last year, six times more than the long-established Alternattiva Demokratika, official documents show.
The PD's income, however, includes a single source donation of €6,334, according to the annual return filed with the Electoral Commission. The party is not obliged to name the donor since the amount is below the €7,000 threshold set at law.
Dr Farrugia gave birth to the PD last June after resigning from the Labour Party in November 2015. In just six months, the fledgling orange party outdid the three-decades-old AD, which collected a meagre €1,257 in donations last year. Even the anti-immigrant Maltese Patriots Movement, founded in April last year, collected more than the Greens.
The MPM's annual report shows donations of €2,521, including a single source donation of €580. More significantly, the MPM had a wider donor base than the other two minor parties.
While the MPM's income came from 57 donors, the PD had 22 and AD 19.
The information comes from the annual donation reports filed by the four registered political parties – the Nationalist Party, PD, AD and the MPM. They were published by the Electoral Commission on its website this week.
The PN report shows it received almost €1.2 million in donations, including a single contribution of €18,500 from its own MP, notary Tony Abela. The PN did not give the number of donors.
Donations above €25,000 are illegal and the parties are obliged to report any donations they would have refused.
The PN published its list of donations last month in the wake of controversy over payments made to the party by the db Group, which ostensibly would have surpassed the maximum threshold allowed by law.
The party had denied any wrongdoing and insisted the €78,000 received from db Group last year were part of a commercial arrangement with its media arm MediaLink Communications.
The db Group contended otherwise, claiming it had been asked to cover the wages of top party officials and the money was transacted using invoices issued by MediaLink for services never rendered.
The Electoral Commission is investigating the case, however, the PN took the matter to court on Wednesday, arguing the constitutional body could not act as investigator, judge and jury at the same time.
The Labour Party's annual donations report is still not available because it has not yet registered as a political party with the commission.
Party donations 2016
| | | | | | |
| --- | --- | --- | --- | --- | --- |
| Party | <€50 | €50-€500 | €500-€7,000 | >€7,000 | Total |
| PN | €921,486 (NA) | €27,263 (NA) | €202,888 (NA) | €18,549 (1) | €1,170,186 |
| PD | €140 (14) | €732 (7) | €6,334 (1) | €0 | €7,206 |
| MPM | €405 (43) | €1,536 (13) | €580 (1) | €0 | €2,521 |
| AD | €547 (13) | €710 (6) | €0 | €0 | €1,257 |
Numbers in bracket indicate donors
Labour Party is not yet registered as a political party
Comments powered by

Disqus