Maltese-Palestinian Walid Nabhan wins European Union Prize for Literature
Nabhan follows Immanuel Mifsud and Pierre Mejlak as Maltese winners
A Palestinian-Maltese writer has been named one of the European Union's 2017 Prize for Literature winners.
Walid Nabhan was nominated for the prize on the strength of his novel L-Eżodu taċ-Ċikonji, published by Klabb Kotba Maltin in 2013.
The EU Prize for Literature is given to 12 writers every year, with writers from countries involved in Creative Europe eligible. Winners from each of the participating countries – 12 different countries each year - are selected by national juries comprised of publishers, booksellers, authors and critics.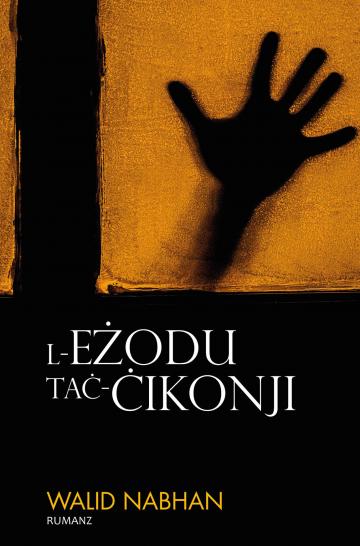 In Malta, the jury selecting a winner is put together by the Akkademja tal-Malti, with a five-person independent jury having chosen Mr Nabhan as a winner.
Mr Nabhan follows Immanuel Mifsud (2011) and Pierre J. Mejlak (2014) as Maltese winners of the prize.
Born in Jordan to a family of Palestinian refugees, Mr Nabhan subsequently moved to Malta, eventually obtaining citizenship here. He has published several works in Maltese and translated various books from Maltese into Arabic.
The autobiographic L-Eżodu taċ-Ċikonji tells the story of a Palestinian refugee who finds himself living in Malta, blending a tale of human relationships with a political narrative.

The jury that selected Mr Nabhan as a winner was made up of Stella Borg-Barthet, Stephen Bonanno, Norbert Ellul Vincenti, Marco Galea and Adrian Grima.
Winners receive a €5,000 award as well as various opportunities to promote their works to a European audience. The prize is funded by the European Creative Programme.
Other winners of the 2017 prize are: Rudi Erebara (Albania), Ina Vultchanova (Bulgaria), Bianca Bellová (Czech Republic), Kallia Papadaki, (Greece), Halldóra K. Thoroddsen (Iceland), Osvalds Zebris (Latvia), Aleksandar Bečanović (Montenegro), Jamal Ouariachi (The Netherlands), Darko Tuševljaković (Serbia), Sine Ergün (Turkey) and Sunjeev Sahota (United Kingdom).
Comments powered by

Disqus