Victor Pasmore and poetry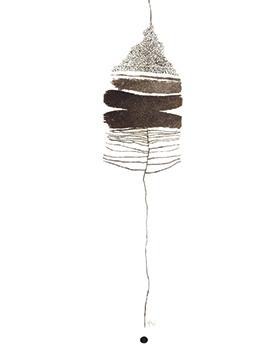 Giuliana Fenech is today delivering a talk titled 'Pasmore at Play, with Poetry' as part of the Tuesday Talks series.
What does it mean to be alone? To be a conscious individual? To be part of a human world? In his visual poetry, created during the Malta years (1965-1998), Victor Pasmore explores a reconciliation of the internal world of human consciousness with meaningful external artistic manifestation. Ideas, people, forms and objects fading and falling, and the frequent repetition of the phrase 'I am alone' are associated with myth and archetype, situating the individual within the universal.
Experimenting with image and poetry, Pasmore draws on the symbolic to rupture time and space. The work becomes playful, allowing for different possibilities to emerge.
Images of the World, The Man Within and Burning Waters allow viewers to experience Pasmore at play, with poetry. These artworks also invite one to consider his place in the world and the role of art in this journey.
■ The lecture is being held at the Victor Pasmore Gallery at the Central Bank of Malta at 6.30pm. Admission is free. For more information, send an e-mail to [email protected].
Comments powered by

Disqus