Sliema rat 'hotspots' need to be identified
Pest controller says a coordinated plan is needed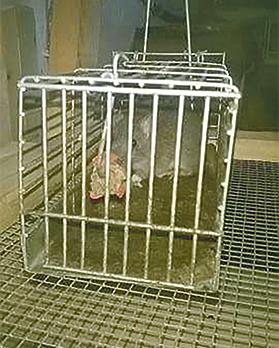 Big rats have infested Sliema.
Eradicating the rat infestation in Sliema requires identifying the hotspots, such as the Għar id-Dud area and implementing a long-term plan, pest controller Arnold Sciberras believes.
"I have been dealing with rats in Sliema for many years but it seems the problem has escalated in the past six months. The hotspot seems to be along the coast, mainly the Għar id-Dud and Qui-Si-Sana areas," Mr Sciberras told this newspaper.
He was reacting to a report in The Sunday Times of Malta last week in which residents said that the rapid increase of demolition works have led to the infestation.
According to the residents, another factor contributing to the problem was that many people and businesses were leaving their garbage out on the streets for a number of hours, sometimes even overnight.
READ: Sliema construction brings with it new rodent residents
The pest controller echoed the residents' concerns, but insisted that the demolition works all over Sliema were the root of the problem.
And while it was understandable that individual residents called pest controllers, Mr Sciberras went on, a coordinated plan on a national level would be better suited to address the issue.
The pest controller also argued that residents needed to refrain from feeding feral cats as these only attracted more rodents.
"Wet food also attracts hornets in summer which are dangerous to humans. It is my opinion that a national project should commence on rodents and feral pigeons and not treatment on an individual basis," the pest controller added.
Residents who spoke to this newspaper claimed that in just one street, pest controllers caught some eight rats the size of big cats or small dogs.
Sliema mayor Anthony Chircop confirmed that the problem with rats had persisted for many years.
It had reached a whole new level last summer as a result of the dry winter before, he said.
Comments powered by

Disqus