Man injured in eight-car crash
He was trapped in his car and had to be assisted out by the CPD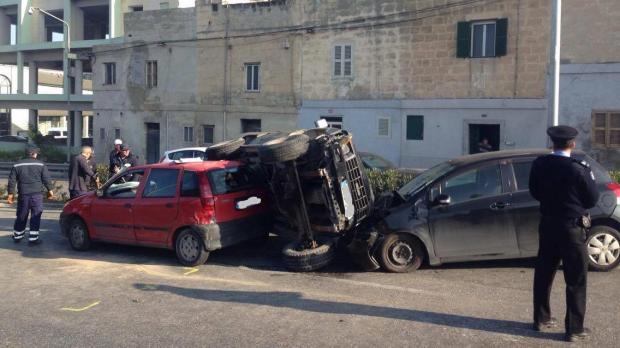 Updated at 11am
A 41-year-old man from Marsascala was grievously injured this morning in an eight-car crash near the Addolorata Cemetery.
The police said the accident happened at 6.15am in Vjal Santa Lucia. All the cars involved were headed towards Valletta.
They said the accident happened when a 22-year-old man from Pembroke lost control of the car he was driving and hit a number of others, overturning in the process. The 41-year-old was trapped inside his car as a result.
Members of the Civil Protection Department were on site to help the man out.
Part of the road is closed to traffic.