New year, new me?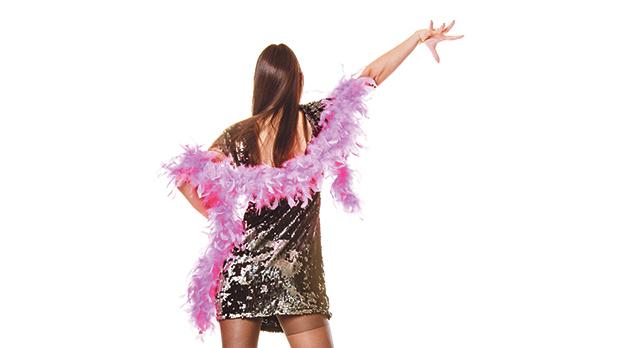 Well, I'm sure you haven't read it here first, but I don't think anyone is going to be sad to see the back of 2016. After all, not only has this year brought with it the deaths of much loved actors of stage and screen, but it was also the year when many people realised that, when faced with war, famine and death, one can often do precious little to change things beyond his immediate control.
Of course, as this old year fades away and we prepare to light a new candle, it's important now more than ever to make a list of things that we might want to change or improve upon. Here's my sartorial list of dos which I should probably get tattooed to my forehead:
Ask yourself if you really need that pair of shoes/dress/jewellery/lighting up candy floss machine. In this fast-paced, shiny advert-driven world, it's become harder than ever to just say no.
Believe me when I say that there is no judgement on this street since I am the empress of NOT saying no. In fact, I now own about 2,000 black dresses which not even my fashion-friendly friends can tell apart. I once even succeeded in buying the exact same top twice because I had forgotten that I had already bought one like it.
Don't be this person. Your mother will hate you, bank employees will discuss you in hushed tones and you will end up being forced to lead a double life that your significant other can never know anything about (if you want to avoid the rows, that is).
I now own about 2,000 black dresses which not even my fashion-friendly friends can tell apart
Buy things that actually fit you. Ah, wishful buying: we all do it; we all shouldn't. Ladies and gentlemen, listen up. Buying a size 10 dress when you are a more- than-generous size 14 is like dating an alcoholic and expecting him to order ginger beer.
It's all fun and games until you have to take him home and well, get him to meet your mum. Do not date men/women/pigeons for the potential that (only) you can see and do not buy clothes that you only have the potential to fit into. Chant it, repeat it, pray about it, but for the sake of all that is good in the world, do it.
Be realistic about your finances. Put your hands up if you've ever bought a bag at the beginning of the month and then spent the rest of the month living off beans on toast and your broken dreams. I know it's hard if not borderline impossible, but you really need to try to be sensible. Either forget the bag altogether, or get an equally nice, albeit cheaper, alternative. You could also save for the blessed thing, or alternatively, refer to number one above.
Resolve to lose weight. I'm joking.
I hope that this coming year will bring all of you all the Chanel and Birkin bags your little hearts desire and that it won't bankrupt you in the process. I'm off to track down another black dress from the sales.
Comments powered by

Disqus