Today's newspapers in review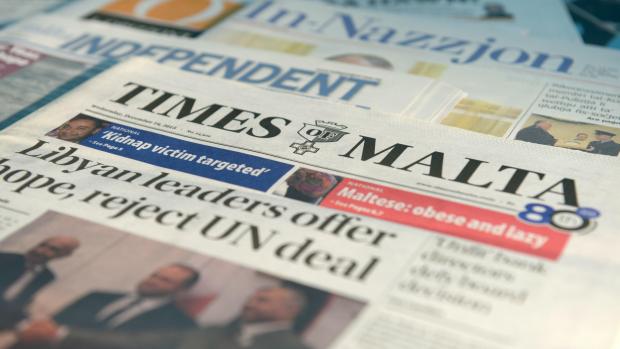 These are the main stories featured in today's Maltese newspapers:
Times of Malta quotes a top Malta Football Association official saying that match-fixing in Maltese football is more widespread than indicated by an international
study by the global players' union. It also reports that a European Parliament delegation will be visiting Malta in February to investigate Panama Papers revelations that had uncovered secret companies belonging to Minister Konrad Mizzi and the Prime Minister's top aide Keith Schembri.
L-oriżżont says PN leader Simon Busuttil had wanted a "precarious" work system extended in 2013. It also says that the local energy prices were a European target, according to a report.
In-Nazzjon says Education Minister Evarist Bartolo has refused to say how much the General Workers' Union had earned from the controversial jobs scheme. It also reports that the Malta Developers' Association had welcomed the Nationalist Party's proposals for small businesses.
The Malta Independent says than an NAO report had highlighted a "management by crisis" at Sir Paul Boffa hospital and the oncology centre.
Comments powered by

Disqus