Further sightings of new jellyfish species
Australian spotted jellyfish reported along Malta's north-east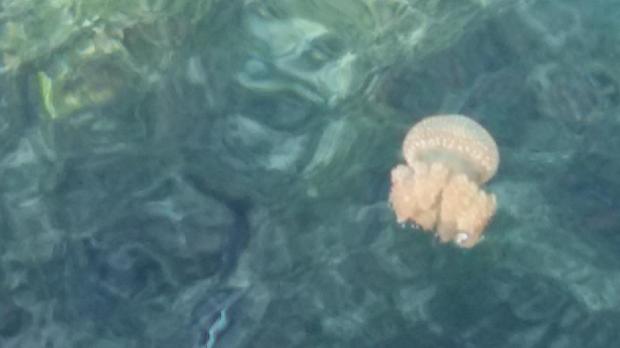 Odd-looking jellyfish spotted along Malta's north-east coast are the same species as those first reported by the Times of Malta last Saturday, a leading marine biologist has said.
Alan Deidun confirmed that photos taken by a Times of Malta reader were of the Australian spotted jellyfish (Phyllorhiza punctata), an Indo-Pacific species which prefers tropical waters and which has bloomed in recent years in Tunisia.
The species is generally a non-stinger and is very popular in aquaria for its appealing appearance. It is believed to have been carried to Malta following last week's gregale storm.
The photos were taken in Buġibba last Sunday afternoon, with the reader noting he had never seen similar jellyfish in Malta.
Prof. Deidun, who also coordinates the Spot the Jellyfish citizen campaign, urged Times of Malta readers to submit any photos of this or other jellyfish species they spot to the campaign.
Readers can submit photos online, via social media or directly to Prof. Deidun on [email protected].
Comments powered by

Disqus