Watch: Car catches fire in Sliema
Nobody believed to have been hurt
Updated 4.48pm - Added video
Firefighters rushed to Sliema this afternoon following reports of a car on fire.
Eyewitnesses told Times of Malta that Balluta-bound traffic on Mrabat Street was at a near-halt and that the car was "completely engulfed in flames". Another eyewitness subsequently clarified that the car in flames was on Old College Street.
Police confirmed that Civil Protection Department members had been sent on site, and said nobody had been injured.
Photo: Paul Portelli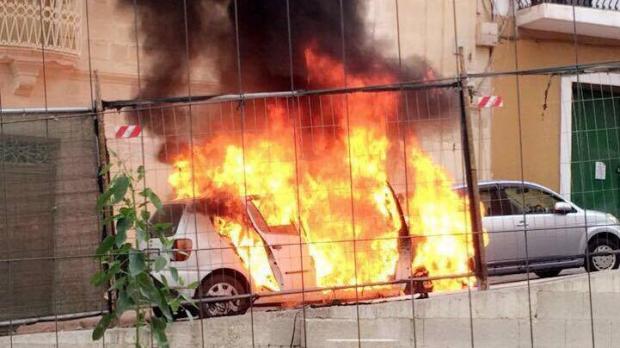 Photo: Daniel Camilleri