Muscat: We cannot stop EU-approved morning-after pill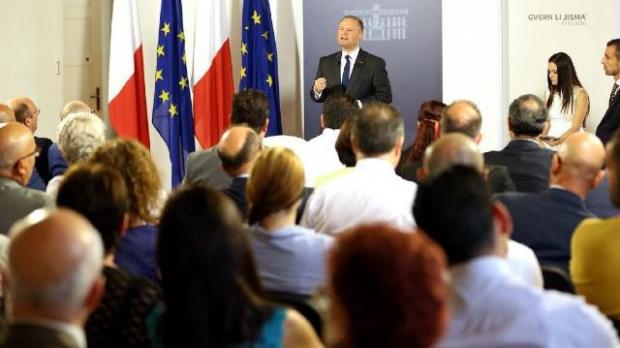 Malta cannot stop a company from importing a morning-after contraceptive pill that has EU approval, Joseph Muscat said this evening.
Speaking at one of the meetings in the Gvern li Jisma series, the Prime Minister said he was not in a position to make moral statements, but to speak to the experts.
In this case, the expert was the Medicines' Authority, whose reply had actually surprised him, Dr Muscat said.
"We were told that there are people who take other pills in larger amounts than they should, and have the same effect of the morning-after pill.
"But what surprised me the most is that there is already a pill that is licensed to be sold in all European countries, and if a company wants to start selling it in Malta, we cannot stop them," he said.
Answering questions about the health sector, Dr Muscat noted that Gozitans would soon see a quantum leap in care, while current healthcare employees there will not lose their job with the civil service, he reassured.
Earlier, Dr Muscat said that over the past six years Malta had reduced unemployment to historic lows. Current unemployment was half that which the government had inherited at the beginning of this legislature.
When asked about the port workers' pension, Dr Muscat said an agreement had been reached and he did not believe it will take long to be implemented.
Fielding questions about the environment, the prime minister said the lesson learnt from the refusal of an application for a mega development at Gozo's Hondoq Bay was that the current administration took decisions that had been postponed for 14 years.
The proposed 104,000 square metre development sought to turn an entire quarry site and an additional area of garigue into a 110-bedroom hotel. The Planning Authority turned down the application last week.
Several people from the audience expressed concern over Brexit. Brexit, Dr Muscat said, would define a whole generation no matter what happened in the coming months.
Some had illustrated their disappointment in the EU through the Brexit referendum: "If there is a person who believes they lost their job because of a migrant, who am I not to listen to them? We need to listen to the concerns, and not evade the topic...I believe we need to be politicians who do not cut themselves off from people. The success of this government is that it is part of the people and not part of some elitist clique."
Answering concerns by students about Brexit, Dr Muscat said that when sitting down to negotiate some agreement, the other side needed to know what it wanted. As things stand, the UK did not know what it wanted, and Malta was therefore looking forward to the coming months.
"We want the UK to remain as close as possible to the EU, but we should not be making exceptions as this would create precedents. If someone wants the EU's benefits, they have to abide by the regulations. Otherwise, they have to negotiate a separate agreement."
Comments powered by

Disqus