'Lack of understanding about hate crime speech'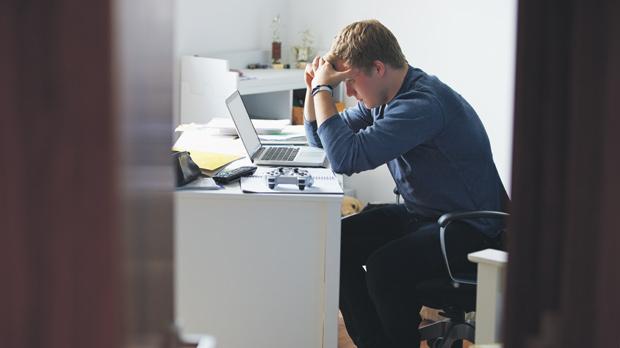 Failing to understand what is considered as hate speech could be the reason why many still resort to using discriminatory language against minority groups.
"The relatively low number of previous projects aimed at combating hate speech may be due to the lack of understanding of the phenomenon," Institute of Linguistics lecturer Stavros Assimakopoulos said.
Dr Assimakopoulos is coordinating the project CONTACT, aimed at addressing the issue of hate crime by identifying the most common words used to express hate online.
Five other universities and seven NGOs from 10 countries across Europe are involved, each gathering data from the different countries.
The University of Malta's linguistics institute is working with the Department of Inclusion and Access to Learning and The People for Change Foundation on the EU-funded project.
Phrases in Maltese and English, encouraging xenophobia, homophobia and transphobia, as well those used to discriminate against different minority groups, will be recorded. The context in which they are used will also be noted.
As the majority of hate crimes often go unreported, a common problem in many European countries, Dr Assimakopoulos said the CONTACT team would be working on encouraging more people to speak up and file reports.
"We hope to at least motivate people to report instances of hate speech and hate crimes to the relevant authorities and to help them realise the extent of the problem."
The bureaucracy involved in court proceedings makes the process of prosecuting hate speech… unduly painful
In 2012, Parliament approved the extension of legislation on hate crimes from race and creed to include sexual orientation and gender identity.
While still at the early stages of the project, Dr Assimakopoulos said there seemed to be two main reasons while many did not report such crimes.
"The bureaucracy involved in court proceedings makes the process of prosecuting what is considered as minor – non-life-threatening or non-physical – hate crimes, especially hate speech, unduly painful."
Not having reliable evidence is another problem, especially when hate speech is used in a somewhat casual manner, such as through teasing or during everyday conversations, he said.
As a result, Dr Assimakopoulos added, several members of ethnic minorities or those of the LGBTIQ community seemed to consider such forms of discrimination as "part of the territory of being who they are".
Yet before attempting to come up with any solutions to the problems, the group will first try to find out what people consider as a hate crime, Dr Assimakopoulos said.
"We will be engaging with people from different ages to first and foremost learn about what they actually believe intolerant behaviour to be."
Dr Assimakopoulos also stressed the importance of promoting responsible internet use, which the group hoped to target through training sessions it would be offering in collaboration with different NGOs.
The group has also set up a website, www.reporthate.eu, where one can submit reports to be analysed and will set up an online application in the coming months. The two-year project will culminate in an international conference to be held in Cyprus next year.
Comments powered by

Disqus