On the lookout
CCTV systems are becoming increasinglyintelligent, thus providing more peace of mind, says Adrian Cutajar, Alberta sales manager.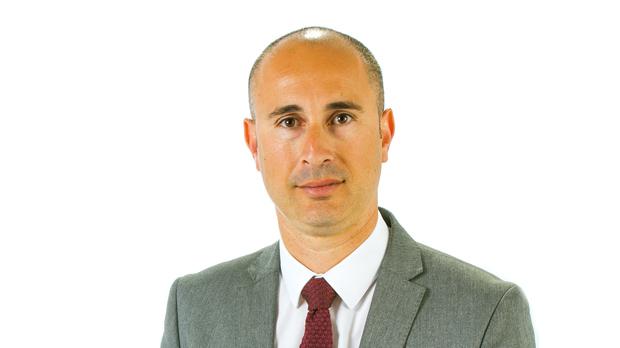 Home security is a critical issue: yet how many homeowners are willing to invest in a home security system?
Security in general is one of the most important and basic needs for mankind. Securing your own home is one of the first steps to fulfil this basic security need. Yet strangely enough, many people still choose not to do anything to protect their own homes. I would attribute this to lack of information which leads to a false sense of security. Another factor is that some people choose to ignore threats and enter in a state of denial. Then after they are robbed, they ask themselves the usual "Why me?"
Some people also think that because they are not the richest people or do not own a lot of valuables, thieves will never target them. This is absolutely not the case, as many thieves choose to target unprotected places with less risk of being caught rather than protected homes and businesses.
Fortunately more people are becoming proactive in installing security systems but numbers are still low compared to other European countries.
How critical is security to a business operation?
Security brings peace of mind to any business, not only for the safety of the employees and business owners but also for the sake of business continuity. Small businesses could lose customers by the time they get up and running after their places have been robbed. Even though loss of goods could be replaced with a good insurance, the loss of customers and business may be extremely hard to replace.
On another note, nowadays owners want to monitor and control their own business operation, like for instance monitoring employees who handle valuable items, the flow of people and other threats coming from shoplifting. All this can be done through CCTV and anti-shoplifting systems.
What role does CCTV play in a home or business security system?
Time and again, CCTV cameras have proved to be crucial in solving criminal investigations and are a visible deterrent for anyone with wrong objectives. Even though most thieves would cover their faces during robberies, some criminal investigations have been solved even by recognising the person from the clothing or the type of walk.
In today's world CCTV can give you much more than the usual basic recording. Home and business owners alike monitor their places remotely via mobile phones, tablets or computers, from anywhere in the world. CCTV cameras are also being integrated with intruder alarms, thus multiplying security and increasing verification of real alarms from false alarms.
Do such systems have to be planned during construction or can they be retrofitted?
Ideally such systems should be pre-planned during construction so as not to have any limitations with regards to positioning of cameras – however there are many ways how such installations can be retrofitted. As for intruder alarms, reliable wireless technology serves retrofitting perfectly.
Apart from visual information, can a CCTV system also provide other security support such as motion detection?
Yes, CCTV has become intelligent in many ways like distinguishing human intrusion from a moving branch of a tree.
The system will then send e-mails to the owner, or zoom in automatically on sudden movement and send images via the internet.
In the case of an intrusion, what support do you provide?
Many victims of robberies call us in a state of panic to install security systems as urgently as possible. To cater for very urgent requests we have several teams who are ready to install on the same day, even at night.
We understand that these victims would be in a state of shock and fear and therefore we mobilise quickly to help them.
Comments powered by

Disqus