Apple wins class-action iPod trial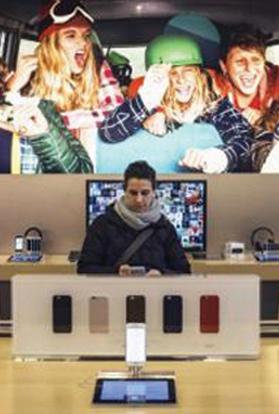 A woman shopping at the Georgetown Apple Store in Washington. Photo: James Lawler Duggan/Reuters
A jury in California has found in favour of Apple in a billion-dollar class-action lawsuit over the price of its iPod music players.
The eight-member jury in US District Court rejected a claim by lawyers for consumers and iPod resellers, who argued that Apple's use of restrictive software froze out competing makers of portable music players. Apple had argued that the software provided necessary security protection.
Lawyers for the plaintiffs say they plan to appeal against the verdict.
The case was filed nearly 10 years ago and dates to a time when Apple used anti-piracy software that prevented its iPods from playing songs that were downloaded from online outlets that competed with Apple's iTunes stores.
Comments powered by

Disqus