Velimirovic admits to betting on Rabat Ajax games – MFA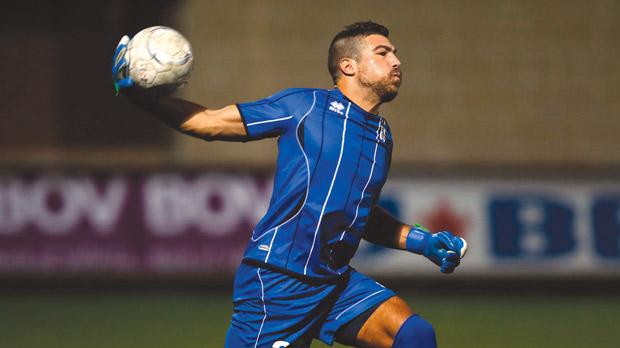 Former Rabat Ajax goalkeeper Pavle Velimirovic is at the centre of a Malta FA probe after allegedly betting on at least five BOV Premier League matches last season, including two involving his then club.
Velimirovic owned up to his mistake when quizzed by Franz Tabone, the Malta FA Integrity Officer, the association's council members were told yesterday.
It transpires that Velimirovic's actions were flagged by the UK Gambling Commission.
Through the English FA, the matter was reported to UEFA who in turn alerted the Malta FA.
During questioning, the Montenegrin goalkeeper told the investigating officer that he was unaware that MFA regulations barred players from gambling on "matches played under the jurisdiction of the Association and international matches in which a representative team of the Association or a team of a Member Club takes part".
Velimirovic, who this month signed for Montenegrin club FK Zeta, has already been suspended provisionally pending the conclusion of the disciplinary process.
Velimirovic was unable to save Rabat from relegation last season as they finished bottom of the 2013/14 Premier League with four points.
Rabat also had the worst defensive record after conceding 91 goals.
Solidarity payments
Meanwhile, UEFA have made some minor adjustments to the solidarity payments for clubs taking part in the 2014/15 European competitions.
Valletta will receive €200,000 from UEFA for their title success last season plus €175,000 for their participation in the second qualifying round of the Champions League.
If the Maltese champions defy the odds by overcoming Azerbaijan's Qarabag in the Champions League later this month, they will get a further €200,000.
Birkirkara, Hibernians and Sliema Wanderers are to gain €120,000 from UEFA after booking a place in the first qualifying round of the Europa League.
Sliema host Hungarian side Ferencvaros in the first-leg match this evening, Birkirkara will depart for Hungary today ahead of their clash with Diosgyor VTK on Thursday and Hibs take on Slovakia's Spartak Trnava at the National Stadium, also on Thursday.
Progress to the second qualifying round of the Europa League will yield clubs an additional €130,000.
It also emerged yesterday that Malta made use of an ineligible player in the 2-0 home defeat to Israel in a Women's World Cup Group Three qualifier.
Dorianne Theuma was ineligible to play as she had been banned for one game. UEFA have reportedly apologised to the Malta FA after failing to notify the association of Theuma's sanction but the decision of the disciplinary committee is to stand.
Israel have been awarded a 3-0 victory in addition to the fine handed out to the Malta FA.
Also during yesterday's meeting, the council members approved a number of amendments to the Malta FA statute which will be ratified during the AGM on July 22.
Comments powered by

Disqus