Will equality mean we all must pay more for public transport?
There are fears that ticket prices will rise across the board after the abolition of the higher bus fares for foreigners without Maltese ID. Patrick Cooke looks around Europe for some inspiration on how the authorities could change the system without charging more.
Copenhagen, Denmark
Famed for having one of the most modern and reliable public transport systems in Europe, Copenhagen commuters can choose from a veritable smorgasbord of fare options.
Aside from single trip, 24-hour tickets and 10-trip tickets, passengers can purchase a Copenhagen Card (€42 for 24 hours; €63 for 48 hours; €105 for 120 hours), which provides for unlimited travel by bus, train and metro, as well as free admission to 75 museums and attractions and discounts on restaurants. A Rejsekortet, meanwhile, is a travel card for people with a permanent address in Denmark.
Users buy a travel card they can add money to, and every time they travel, the price for the journey is withdrawn from the card balance. The card needs to be pre-ordered and mailed to an address in Denmark.
Non-residents can buy an anonymous card called Rejsekort anonymt, which does not require an address or personal information but costs more and has fewer benefits attached.
Riga, Latvia
Riga residents have been paying lower fares on buses, trolleybuses and trams operated by the municipal public transport company since the start of this year. A special Riga residents' card has been introduced for those who declare their place of residence as the capital.
Residents pay 60 cents per trip, while non-residents pay €1.20. Residents also pay less for one-month tickets.
But the Regional Development Ministry has concluded that the differentiated public transport prices are in violation of several laws and articles of the Constitution, as well as EU law, as they discriminate against certain groups of people in the city.
Long queues to obtain the Riga residents' card have also drawn unfavourable comparisons with Soviet times.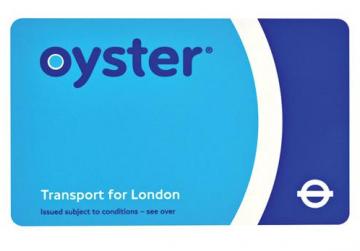 London, England
London's Oyster card can be used on most public transport in the British capital. The top-up smartcards can be obtained by residents and visitors in exchange for a £5 (€6) refundable deposit.
Users need to register their card if they want to buy monthly or longer period travelcards or bus and tram passes at lower rates.
But even tourists can save money with the Oyster, as the card automatically works out the cheapest fare for all your journeys in one day.
Snaefell mountail railway
Isle of Man, British Crown Dependency
Although it does not distinguish between residents and visitors, the Isle of Man offers inducements for those using public transport over a sustained period of time.
Season tickets are valid for unlimited travel on all scheduled Manx Electric Railway, Snaefell Mountain Railway and Steam Railway services for the operational season. It is also works out much cheaper to purchase seven-day tickets than one-day tickets.
For example, unlimited travel on scheduled steam railway, electric railway, mountain railway, trams and buses costs £16 (€19.36) for one day or £47 (€56.88) for seven days.
Tallinn, Estonia
The capital of Estonia became the first European capital to provide free public transport to all its residents on January 1, 2013.
City authorities wanted to cut congestion and traffic emissions, and boost economic development by making it easier for people to travel in search of work, and for low-paid employees to reach their workplace.
The annual public transport budget was €53 million, but ticket revenues amounted to only €17 million, €5 million of which was contributed by non-city residents.
By introducing free transport for Tallinners, the city incurred an additional cost of €12 million, which was judged to be a reasonable when considered against the benefits of the scheme.
The system works by distributing travel cards to Tallinners; non-residents must still pay fares. The system covers about 426,000 people and 480 public transport vehicles. It was introduced after a referendum in which 75.5 per cent of Tallinners voted for the scheme.
Public transport in Malta – as it stands
The government bowed to pressure from the European Commission and cancelled the two-tier pricing system it inherited from the previous administration at the start of this year.
The Commission had warned the fares constituted "indirect discrimination based on nationality of EU citizens".
Previously, foreigners who did not have a Maltese ID had to pay higher fares: €2.60 for day ticket on buses and €12 for seven days, compared to €1.50 and €6.50.
Critics had argued that residents who did not look or sound 'Maltese' were disproportionally targeted for ID checks.
By the end of last year, the annual subsidy to the public transport operator was around €8.5 million. It is set to rise by €6 million after the two-tier pricing structure was scrapped and new routes introduced.
Comments powered by

Disqus