Alitalia struggling with financial troubles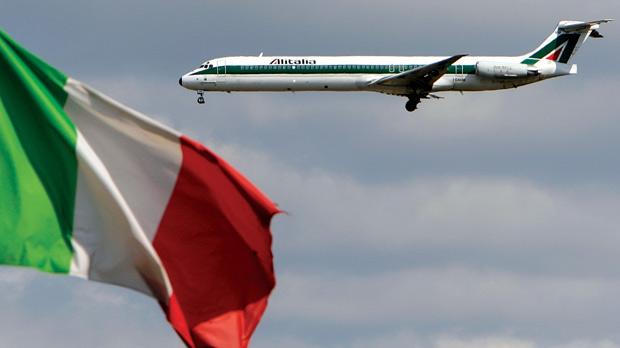 Malta International Airport is closely monitoring the situation as Alitalia struggles with financial troubles that could lead to its bankruptcy.
Over the past few days, the international media reported that the Italian flag carrier could file for bankruptcy if it failed to agree on a deal for a capital increase in the next couple of weeks.
Alitalia has a daily flight from Fiumicino in Rome, which is also served by Air Malta.
"Alitalia, a member of airline alliance SkyTeam, operates an important route that enhances Malta's connectivity and point-to-point traffic from Italy's capital.
"This is why we are monitoring the situation closely and seeking more information from Alitalia," a spokeswoman for the airport said.
The MIA spokeswoman stressed that, although there had been a number of international press reports about Alitalia, no official announcement was made so far. In the circumstances, MIA preferred not to comment further.
"We would rather not delve into hypothetical scenarios about our esteemed clients," she said.
Industry sources said that, given the constant demand for more air seats, if Alitalia dropped its Rome-Malta service, another air carrier would "very likely" come in.
Alitalia is a private group with 75 per cent of its ownership held by leading figures in the Italian entrepreneurial and financial world. The remaining 25 per cent are held by Air France-KLM. Shareholders would vote on a capital increase of at least €100 million on Monday to keep the business running, Reuters reported.
Alitalia needs about €500 million to stay in business after accumulating losses of more than €1 billion and debt of a similar size since being rescued from bankruptcy in 2009.
Italian Prime Minister Enrico Letta met Alitalia's management and investors to discuss the situation.
Alitalia said it was confident that, given the willingness expressed by the shareholders and the banking system, its financial situation would be resolved.
The news that Alitalia risks dropping its service to Malta comes just days after British Airways announced it was returning to the island on March 30, offering a daily flight from and to Gatwick.
Comments powered by

Disqus