Memorial for Tony Nicholl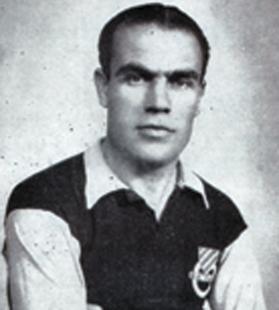 For the record, I am writing on no one's behalf. Mine is a plea to erect a memorial to one of Sliema Wanderers FC's greatest footballers, Tony Nicholl. I am positive the citizens of Sliema and beyond will endorse this appeal.
Veteran pundits of the game remember Nicholl in his heyday when winning silverware was mundane for Sliema. He was the vanguard of that success. Friend and foe applauded him, awed by his prowess. Everybody concurred that he was the best. Yet, the man synonymous with the greatness of Sliema Wanderers has no tangible memorial.
Nicholl's craft was the stuff of legend. Not bad for a seven-year-old boy whose foot was condemned to be amputated! His career spanned 30 years from the early 30s to the late 50s. Times were dire for the people who had to endure the war and its devastation.
The masses' main entertainment was the beautiful game. The old timers will recall the epic clashes between eternal rivals Floriana and Sliema. Nicholl's genius would often decide these hotly contested encounters. He transcended the athlete and became a folk hero, rendering glee not only to Wanderers fans but to those well versed in the game of football.
For 90 minutes, Nicholl made people forget the hard times. He gave them something positive to cheer about and instilled in them a good feeling.
I therefore strongly solicit the powers that be to get on with it. I am not asking for the impossible. All that is required is motivation and goodwill by those who possess the wherewithal. Sliema without a memorial to Tony Nicholl is a perpetuating injustice to his memory.
I urge those who agree that Sliema owes him a memorial, to write to the media or contact influential people. Sliema must rectify this moral anomaly.
Comments powered by

Disqus