The unbearable nuisance of being liberal and progressive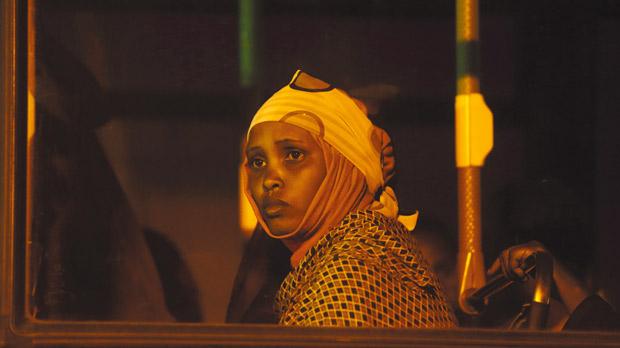 Principles have this unfortunate characteristic of not being flexible enough to suit all occasions. There are times when sporting your principles is like wearing a pullover in summer. They become unbearable and unbecoming. So why not do away with principles all together. Let's live for the day and practice politics for the moment.
Let us be liberal today and conservative tomorrow. Let us have a Christian attitude today, an amoral one tomorrow. Let us have no fear or shame in changing our moral stance. Why not choose who is worthy of our support, let us be the judge of who is human and who is not. Lets us be the arbiters of which child deserves a future and which child we should leave to die. Let us do our bit as a nation in this global effort to not care about suffering.
Jonathan Swift in 1792 wrote about destitute children in Dublin. He gave a very practical, unprincipled solution to what was then a problem. Too many child beggars were populating the streets of his city making it unsightly and unbecoming for 'normal' citizens.
When is it legitimate to stop caring about human suffering? The answer is never
Swift suggested a "fair, cheap, and easy method of making these children sound, useful members of the commonwealth". Why not cook them he asked? After all, "I have been assured by a very knowing American of my acquaintance in London, that a young healthy child well nursed is at a year old a most delicious, nourishing, and wholesome food."
Without the nuisance of principles, it is so easy to convert problems into solutions. Why not therefore free ourselves from these cumbersome principles and be liberal or Christian at that, only when it serves our needs.
For how sound is it to care? Some of you might remember the unfortunate story of Tekliab Ashih. He risked his life and limb in search of a better life. Destiny brought him to Malta where he eventually found a job serving our tourists in a local hotel. Nearly two years ago to the day, Tekliab lost his life while saving the life of another.
This poor soul had principles, he cared and because he cared he died. He paid the ultimate price: his life in exchange for another. He died so that another person could continue to live. Some of you might argue there is valour in what he did. Some scrupulous souls might say that given the opportunity they would do the same. Given the opportunity many would look the other way. People die all the time. Every person that dies is somebody's father or somebody's son. Tekliab himself was a father. He left an orphan son to mourn him so that a person who he hardly knew could continue to enjoy his family.
Our country has a problem that goes by the name of irregular immigration. Remove principles from the equation and the solutions become so easy. Why should we care about human lives, why we should care about human suffering? Why not let them suffer, even die if they have to.
Why stop there. Let us put these people to good use. I am sure we can be very creative and profit from the misfortune of others. Why not do away with those laws that make it illegal to disrespect people because of the colour of their skin? Why not reintroduce slavery? We can build roads, new buildings, even the tunnel to Gozo.
Principles and those who profess them are the real enemy. They are the ultimate limiting factor. Our Prime Minister quick on the shot has recommended push-back. This solution, I am told, might create new business opportunities to our national airline and therefore should not be discarded. Following the lead of our Prime Minister others have suggested varied proposals on our social media, including using these people as fish fodder.
There are many expert opinions one can resort to on how to deal with the nuisance of irregular immigration and from what I have read, we are fortunate enough to have among us some experts in this field. I am sure there are people within the Office of the Prime Minister looking at all options.
I am of course being ironic and sarcastic.
Not as ironic though as the Prime Minister and our Government, that acted so liberal in dealing with the legitimate claims of transsexuals and Christian-like when visiting Puttinu Cares, yet seem to fail to recognise the human side of the irregular immigration phenomenon.
The question we should all ask ourselves is: under what circumstances can we stop behaving like decent human beings? When is it legitimate to stop caring about human suffering? The answer is never.
The reluctance of certain EU states to give effect to the true principles of solidarity should never be allowed to have the effect of making us, as a country and as a people, less human when faced with human suffering.
It should only serve to make us more determined, more persistent, more insistent in our dealings with the rest of the European and international community.
Our efforts should be directed at having the European and international community focused towards the real problem, which is the abysmal conditions in certain sub-Sahara regions. We should be doing more to help these countries develop a sound infrastructure, proper education and health facilities together with systems of good governance.
These are not easy solutions. But they do address the real problem at heart.
Mario de Marco is Nationalist Party deputy leader for parliamentary affairs.
Comments powered by

Disqus