Making Malta more accessible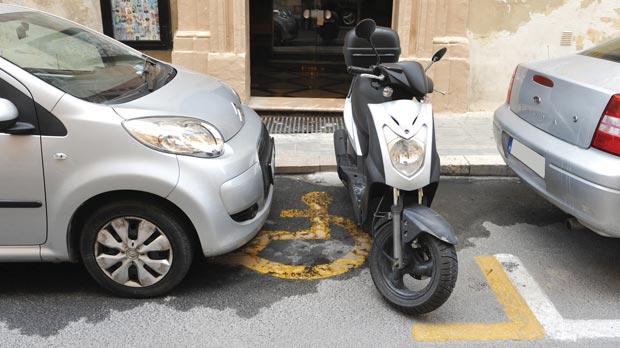 A new web portal will help disabled and elderly tourists enjoy their holiday in Malta.
The website, www.accessibletourismmalta.eu, will be constantly updated, providing information about accessible resources that would allow disadvantaged tourists to meet the challenges of travelling.
The website forms part of Accessible Culture For All, a project co-financed by the EU that aims to raise awareness about social tourism and to identify ways of helping the tourism industry boost competitiveness by targeting new markets.
The project incorporates the Malta Tourism Authority, the National Com­mission Persons with Disabilities, and Finnish and Croatian partners.
Addressing a conference yesterday, Tourism Minister Karmenu Vella said social tourism had huge potential. Travel operators who tapped into this field would be able to reach different markets.
The promotion of social tourism is relatively new. However, it is of high importance, given Malta's economic dependence on tourism.
The market is changing: eight million citizens in Europe have long-standing health problems and disabilities.
Even if a mere 0.25 per cent of these millions were targeted, Malta would attract 20,000 people during the low season, according to the MTA.
Social tourism therefore helps gene­rate revenue during the less active shoulder months.
More investment needs to be undertaken by both the public and private sectors to improve accessibility, Mr Vella said, adding it was a government priority to work with stakeholders.
A national audit was carried out as part of the project by the architectural firm Doric Studio. It helped identify the gaps between the requirements of people with disabilities and current tourism products.
The audit examined beaches, bus termini, main streets and car parks. It concluded that during the 40-year gap between the early 1960s, when the first tourist establishments came about, and the year 2000, when accessibility legislation was passed, tourism flourished without regard to the needs of the disabled.
The results of the audit, the minister said, would help to formulate a model interesting to the private sector and the MTA would support establishments in tailoring their services for the disabled.
He will be setting up a working group made up of the different ministries, the MTA, the commission and members of the private sector to discuss ways in which the recommendations of the audit could be implemented.
A broken lift
Speaking at the conference, KNPD chairman Joe Camilleri referred to the exhibition Vanity, Profanity & Worship: Jewellery from the Maltese Islands held at the Casino Maltese, Valletta, whose lift is not working, hindering wheelchair users from reaching the first floor.
He suggested appointing an accessibility coordinator to work with the MTA and other entities to ensure annual and one-off activities are accessible to everyone.
Comments powered by

Disqus