Cyprus levy 'undermines' EU savings guarantee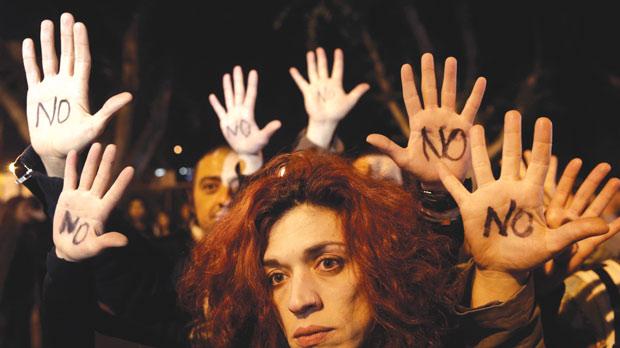 Taxing deposits below €100,000 in Cypriot banks would have undermined efforts to guarantee the safety of citizens' savings across the EU, former Finance Minister Tonio Fenech said yesterday.
Mr Fenech told The Times he would have spoken strongly against the impact the proposal would have had on small depositors if he had represented Malta at the meeting of eurozone finance ministers where the proposal was made last weekend.
"I would have significantly urged Cyprus and the troika [European Commission, the European Central Bank and the International Monetary Fund] to really reconsider the situation because it is problematic in terms of where Europe wants to go within the financial stability framework," he said.
Eurozone finance ministers and the IMF agreed a €10 billion rescue package for Cypriot banks last Saturday.
It was the fifth rescue package in three years for a eurozone economy – but it was the first time bank depositors, including those with less than €100,000, would have been forced to directly share in the cost.
Cyprus agreed to levy a one-off tax of 6.75 per cent on deposits up to €100,000 and 9.9 per cent on those above this to raise €5.8 billion towards the rescue package. In the event, though, the "bailout tax" was rejected by Cyprus's parliament last night despite new proposals to exempt small savers.
When the global financial crisis began in 2008, EU states made nationally co-ordinated guarantees about the security of deposits up to €100,000 in their banks.
Leaders have set themselves a June deadline for agreement on a more harmonised deposit guarantee framework. With the EU supposedly moving towards a harmonised guarantee scheme, Mr Fenech described it as "very strange that the EU was prepared to accept the idea that small depositors are affected by bailout implications".
The former Finance Minister said he and his counterparts had pledged to guarantee deposits up to €100,000 in 2008 because "the biggest risk we were facing was that small depositors would lose faith in financial institutions, create a run on the banks and compound the crisis. Speaking before the Parliament's decision, he said: "This is precisely what is happening in Cyprus because people don't want to take the cut. This is going to create a very difficult situation in Cyprus and eventually other member states."
When contacted, new Finance Minister Edward Scicluna said it was the wish of most eurozone governments that the €100,000 deposit guarantee they had all made in 2008 would be respected.
"We all raised concerns about various plans which included a levy on those deposits below this threshold," he said.
"In the early hours of the morning and after much consultation, it appeared that for the €5.8 billion to be successfully raised, the levy would need to be imposed by the Cypriot Government also on depositors below the €100,000 threshold, though at a lower rate."
On Monday night eurozone finance ministers clarified they were in favour of no levy being imposed on deposits below €100,000, but it was up to the Cypriot Parliament to decide.
Prof. Scicluna said Malta's contribution towards Cyprus's rescue package would be taken from the already "well capitalised" European Stability Mechanism.
Comments powered by

Disqus