Oil firm said it demanded Farrugia for his expertise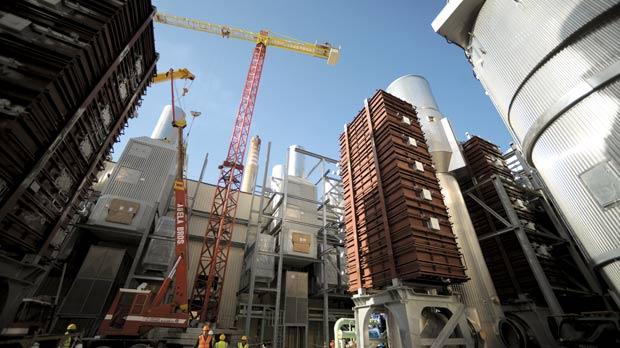 French oil firm Total insisted on having rogue oil trader George Farrugia as its representative in 2010 on the basis of his expertise and good work, the company's legal adviser said.
"George Farrugia and his company, Powerplan, were Totsa's (Total's oil trading arm) agents for the delivery of oil products to Malta for many years; he did an excellent job handling this complex business of oil delivery, consignment and sales to local third parties," Denis Colin told The Sunday Times.
The statement comes in reaction to a story in The Times, which reported a 2010 meeting in which top executives from Total told their then Maltese agents they were not interested in doing business with them unless they had on their team George Farrugia, the rogue oil trader granted a presidential pardon to tell all on the oil procurement scandal.
A delegation of the Farrugia brothers, owners of the John's Group which at the time had an exclusivity agreement with Total, travelled to Geneva towards the end of 2010 to explain to the French oil company they had sacked their own brother George after they caught him siphoning off money from their oil trading Powerplan Ltd.
The Total executives overlooked these claims and insisted that they were happy with Mr Farrugia's services.
Representatives from the French oil firm have now insisted with The Sunday Times that Total had been faced with a family feud it had no interest to get involved in.
Moreover, Mr Farrugia was the only person from the Farrugia Brothers with the expertise to handle their business, the company said.
"Totsa did not renew Powerplan's contract in 2011 based on its assessment that George Farrugia was the only person really competent in Powerplan at that time to support the business of Totsa. This was clearly explained to the Powerplan representatives."
The company also rejected the idea, raised in the same audit report, that George Farrugia had been paid any money over and above the agent's fees owed to him.
Powerplan and later Mr Farrugia had agreements with Total which legitimately entitled them to an agent's fee of $1 per metric ton of oil sold in Malta. However, the audit report claimed that the Total executives had not reacted to a claim made by the Farrugia Brothers that George Farrugia was being paid some €1,500 by Total on top of the agent's fee.
The oil company also complained about being connected to the oil scandal, pointing out that no allegations have been made against Total.
Total has been mentioned as one of the companies which Mr Farrugia represented and, to this effect, was temporarily barred from bidding for Enemalta fuel tenders as a precaution, pending investigations.
The Total executives said they were unaware of this decision until they read a report about it in The Times.
Beyond this, however, at least two of Total's officials were apparently the recipients of e-mails in which suspect comments were made by Mr Farrugia.
To this day, Total has failed to confirm whether its officials had received these e-mails or provide the context to them.
Comments powered by

Disqus