Candidates agree on gender quotas as 'a necessary evil'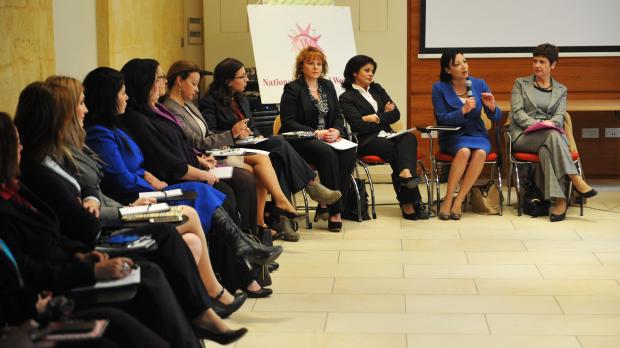 Temporary gender quotas could be a solution to pave the way for competent women to serve on boards, the majority of female election candidates present at a conference organised by the National Council of Women agreed today.
14 out of the 26 candidates vying for a parliamentary seat attended the conference.
Malta currently has no quotas although the Government normally appoints a number of women to its boards.
When asked whether gender quotas might help women occupy a seat on company boards, PN candidate Caroline Galea described it as "a temporary necessary evil."
PL candidate Nikita Zammit Alamango concurred that it was a "necessary evil", adding that she needed the help of a quota to be elected to the PL's executive committee. However, she was subsequently re-elected without the quota imposition.
Labour MP Helena Dalli stressed that meritocracy and female quotas should not be pitted against each other. Quotas should not give the impression that women have not been promoted on merit.
According to PL candidate Deborah Schembri, quotas should not be in place for the benefit of women but serve to boost the underrepresented sectors of society.
PN candidate Kristy Debono disagreed with the notion of quotas but admitted that the implementation of quota under a sunset clause might help enhance the chances of women gaining better representation.
Other bones of contention were childcare centres, flexitime, after-school hours and whether gays should be allowed to adopt.
Comments powered by

Disqus