PN has contradicted itself on medicine refunds - Muscat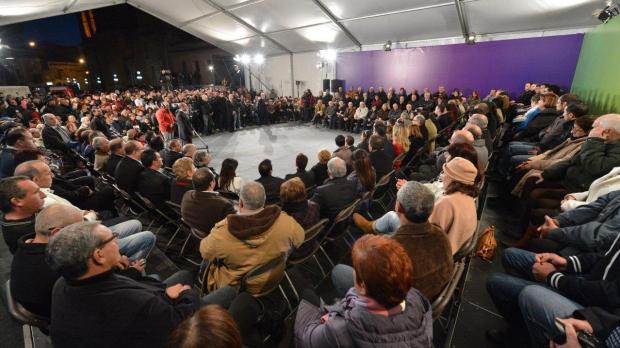 The Nationalist Party had contradicted itself in its promises to patients whose medicines were out of stock in government dispensaries, a sure sign that the PN was in electoral panic, Joseph Muscat said today.
Speaking a taht it-tinda event in Birkirkara, the Labour leader said the PN had initially promised that when the patients bought their medicines from private pharmacies, they would be refunded the cost price. But this morning Prime Minister Lawrence Gonzi said patients would not pay anything as the government would pay an established price to pharmacists.
Yet in the past hours, PN deputy leader Simon Busuttil had again said that patients would pay the equivalent of the cost price for the medicines, Dr Muscat said.
All this reflected panic in the PN ranks, and it was evidence that the PN electoral programme was not well thought out.
Replying to a number of questions, Dr Muscat reiterated Labour's promise to give policemen the right to join the trade unions of their choice, although they would not have the right to strike. Policemen would be taxed only 15% on their extra duties and those who were injured or died while on duty would receive their full pension.
Dr Muscat also reiterated that a Labour government would like to see a partnership between state and church schools. Church schools, he said, would enjoy autonomy in their curriculum. A Labour government would also be more flexibible in the financial allocation to the Church schools.
Comments powered by

Disqus