Surpassing setbacks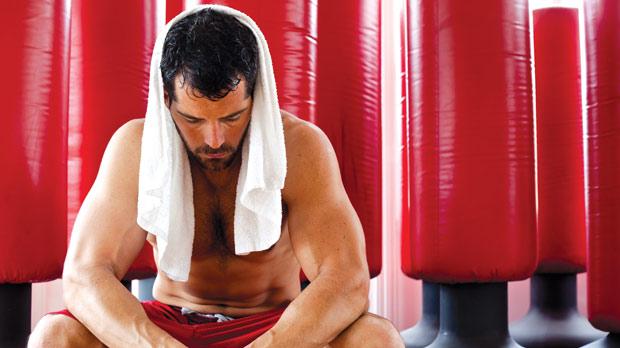 Whether at work or play it seems we spend most of our time chasing some goal or other. It's something we're all programmed to do and have a lifetime of experience at.
Failure is not as dirty a word as you might first assume. Learning to deal with it is a life skill
- Matthew Muscat Inglott
A lot has been said about the all-important and intricate art of setting effective goals, even upon these very pages. Goals give you direction and purpose. The more specific they are, and the more excited we are about them, the more likely we are to achieve them.
A good goal is also measurable so we can track our progress towards it, keeping us firmly on the right course. Losing a realistic amount of kilos before a certain date or event is a good goal; so is increasing the muscular circumference of your chest and arms before summer.
Achieving a certain time in the half-marathon or lifting a certain amount of weight in a powerlifting competition can be highly moti­vating for one's training too.
It's all well and good setting goals like these, but what if we fail?
We like to increase our chances of success, but that doesn't mean we can ever totally eradicate that ever-looming chance of falling short.
Suppose we've worked hard and we've done all we've been told, but when our moment comes to shine and enjoy the rewards, we stumble.
Maybe you didn't achieve that dress size before the wedding, or fell short of the 16-inch arms you hoped to parade at Golden Bay in July.
Maybe you entered a tennis tournament and made an em­barrassing exit in the first round, or lost bragging rights at the office squash tournament.
These are all the undesirable possibilities you didn't necessarily think about during those hours of training and preparation. But when they rear their ugly heads, what ever are we to do?
Failure happens, but we don't like to discuss it all that much. It's a shame, because failure is not as dirty a word as you might first assume. Learning to deal with it is a life skill, and a highly valuable one too.
It has been said that those who achieve greatness do so by failing many times along the way. When adversity sets in and knocks you down, will you stay down and let it beat you, or will you get back up and keep on fighting?
We are defined by how we pick ourselves up once we have fallen, so don't be ashamed about thinking about how you might fall, and planning how you might deal with it if it happens.
It is often fear of failure that is most destructive, rather than failure itself.
Failure can be healthy and educational if we embrace it correctly. We learn where we've gone wrong, and only once we know what's wrong can we ever hope to fix it. Failure brings our weaknesses into the foreground. How can we work on them if we can't see them?
All good athletes learn to deal with disappointment. Few great champions reach the top without ever experiencing losses.
The realm of exercise and fitness has long been influenced by sport science, and when it comes to handling hiccups, we have much to learn from the competitive arenas.
I have stumbled many times in my own humble performances, but each stumble paves the way for the eventual leap I have known and believe I am capable of.
You can't have the ups without the downs, and when you accept the downs as an entirely natural part of the process of progress, they're not nearly as frightening.
Upon experiencing failure we must first indulge in some reflection and look at things in perspective.
By how far have we fallen short? Maybe you wanted to lose 10 kilos but you actually lost eight. Is this actually failure at all? It could turn out that our goals were not all that realistic, and that you have actually made incredible progress.
This is the old half-empty cup syndrome, and the only remedy required is an adjustment of pers­pective or expectation.
If you have fallen significantly short, then there will always be a reason why you didn't achieve quite as much as you should have. What is the reason? And, more im­por­tantly, what can you do about it?
This might be nothing more than an educated guess, but at least you have an option, something to try next time around.
Maybe every morning you kept eating that sugary cereal that you always suspected might have been a little too fattening. Maybe you cut out those evening walks you had planned, or spent 10 minutes less than prescribed on the stationary bike with each visit to the gym.
If you can identify a possible culprit, then you're already halfway towards devising a more effective plan for your next big drive towards your goals.
Don't dwell on the problem, but strive to find the solution. Proceed with your next attempt in business-like fashion.
Don't take it personally. When you feel that palpable sense of disappointment, use it as motivation to improve, but never let it overcome you or convince you that you're just not good enough or it just wasn't meant to be.
Yes, giving up is an option, but so is coming back stronger. Can you live with yourself if you settle for the former?
Comments powered by

Disqus