GO's share price marches on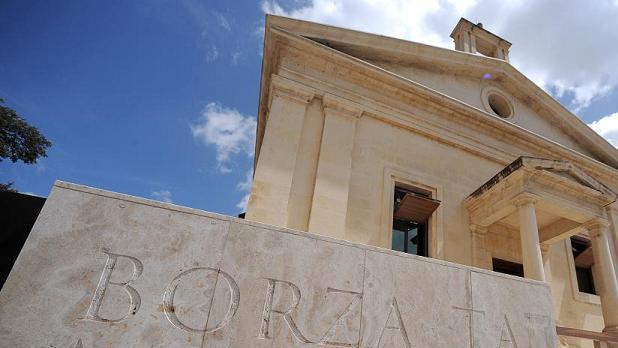 The share price of GO plc advanced for the fourth consecutive session on the MSE today, gaining a further 1.9% to reach a new 18-month high of €1.32 across six trades totalling 32,800 shares. GO's equity has climbed by 10.9% since the start of 2013 possibly due to the expected turnaround in profitability after the investment in Forthnet was practically written-off in 2011.
Positive movements were also registered in the share prices of Crimsonwing plc and MaltaPost plc. A single deal of 3,000 Crimsonwing plc shares was transacted at the €0.55 level. The IT Company yesterday announced through a press release that it has been entrusted with the implementation of a new enterprise resource planning project at Nectar Group in Malta.
Crimsonwing will be implementing a Microsoft Dynamics AX solution which will amalgamate Nectar's operations. In the media release, Crimsonwing also noted that it is a Microsoft Gold Certified partner with many years of experience in the implementation and enhancement of the Microsoft Dynamics AX platform, both locally and internationally.
MaltaPost shares extended their recent gains with an increase of a further 1% to an almost 1-year high of €0.99 on volumes of 5,149 shares. Both the postal operator's equity and Crimsonwing shares rank amongst the best performer since the start of 2013 with year-to-date gains of 16.5% and 12.2% respectively.
Meanwhile, in the banking sector, HSBC Bank Malta plc retreated by 0.7% back to the €2.682 level across seven trades totalling 12,850 shares. The Bank is scheduled to publish its 2012 preliminary figures on 4 March 2013.
Middlesea Insurance plc's equity also eased 0.6% back to the €0.79 level on a single trade of 1,050 shares. On the other hand, the share price of Bank of Valletta plc close unchanged at the €2.259 level across 4,409 shares. The Bank is shortly expected to publish its Interim Directors' Statement to update the market on its performance since the beginning of its current financial year on 1 October 2012. Similarly, Lombard Bank Malta plc ended this morning's session unchanged at the €1.86 level across 4,150 shares.
On the bond market, the Rizzo Farrugia MGS Index slid 0.2% to 1,008.525 points – its lowest level in two weeks. This morning's downturn is due to the continued uplift in benchmark 10-year German Bund Yields which reached a new 4-month high of 1.68% (up 4.5 basis points from last Friday's close) in view of the increased supply with the sale of €2 billion 1-year German paper.
Moreover, Bunds are still being impacted by last Friday's announcement that European banks have opted for an early repayment of €137 billion in 3-year loans as well as the continued preference for riskier assets given the view that the situation across the Eurozone is improving.
In this respect, the European Central Bank (ECB) this morning published data on deposits across the 17-nation member states which showed that deposits increased in the troubled nations of Greece, Italy and Spain.
Comments powered by

Disqus