Actavis to invest €13m; Manufacturing has a future in Malta - Muscat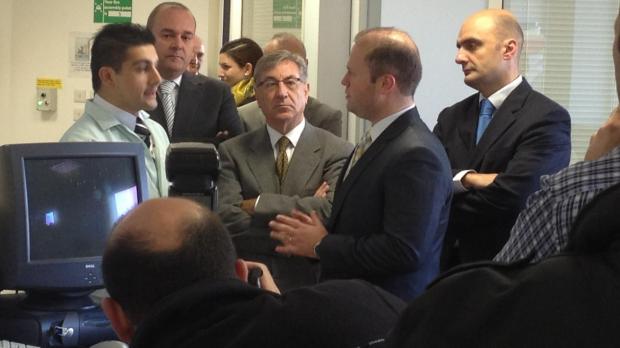 Manufacturing has a future in Malta, Labour leader Joseph Muscat said during a question and answer session with Actavis employees at Bulebel industrial estate.
While i-gaming and financial services were important sectors of the economy, manufacturing companies like Actavis were important because they employed many people from all sectors of society, he said.
Dr Muscat also reiterated his pledge to reduce electricity bills and bureaucracy. Both initiatives would help to create more and better jobs by stimulating the economy.
Asked about family friendly measures, Dr Muscat said a Labour Government would implement the Budget "lock, stock and barrel" except for the tax on single minimum wage earners. He said Labour would also be presenting a number of "significant" proposals to attract more women, especially mothers, back to work.
All Labour's proposals would be given "over and above" what was given by the current Government, he said, stressing that no one would lose on domestic solar panel initiatives or family friendly measures.
He said this was crucial to ensuring the sustainability of pensions without having to further raise the retirement age which has already been increased to 65.
Dr Muscat also said Labour would strengthen patent laws which were important for companies like Actavis.
During his tour of the plant, Dr Muscat was told by the managing director that Actavis - whose origins in Malta go back to 1976 - always had good relations with all governments. He said the company is now the biggest pharmaceutical firm in Malta and is investing €13m in new warehouses.
Comments powered by

Disqus